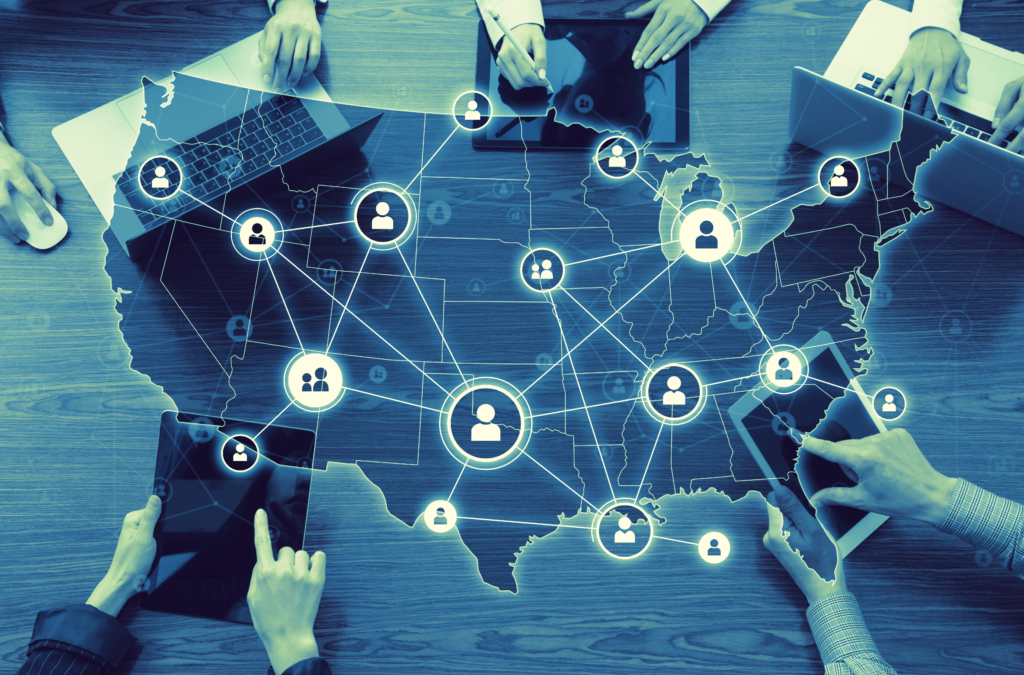 Executive tech marketers love a great PR campaign. When a PR campaign reaches scale, it is nothing short of transformative. It can greatly increase a brand's name recognition among its targets, catapult the awareness of a specific set of differentiators that are transformative to a market, and generate unreal levels of organic traffic—among other benefits. When should a marketer turn to PR to take their company's awareness to new heights? For private equity and venture-funded companies, here's some of our best advice.
3 Times When You Should Opt in for a National Campaign
1. Post-capital raise
Following a capital raise, there is very little time to rest on laurels. Investors and board members have new expectations that the company will perform. New team members are being added, new features are expected in the platform, and headway is expected in new markets.  Product and market expansion announcements are some of the most difficult and important types of press releases to come out of an organization. Marketing executives need to get it right. By conducting a thought leadership-driven PR campaign in advance, and infusing core concepts of the new product's capabilities, our case studies show higher concentrations of coverage in more of the company's targeted Tier 1 media outlets. In other words, getting out in front of the product pipeline with PR can make those announcements and launches more impactful.
2. New marketing executive
When a new CMO takes the wheel of a company's marketing organization, they are looking to win as quickly as possible. Often, they are surveying the landscape and tasked with tightening up key facets to optimize return. This can include the website, its messaging, and the overarching positioning of the product.New marketing leaders are driven to show progress on new KPIs, including greater top-of-funnel momentum within a couple of months of taking the helm. PR is a marketing device that can drive that next-level organic traffic; take SEO to new heights; and serve as remarketing and sales collaterals. Our advice is to start sooner, even in the midst of making other refinements and shifts within the marketing strategy. On average, it takes three weeks to stand up a PR campaign, another two to three weeks to secure coverage, and a couple of weeks before secured earned media opportunities convert into meaningful placements. It's very normal to see at least a two-month delay between the start and the results. To that end, we recommend commencing in an agile framework to establish initial momentum – it's easy to refine the narrative as elements of the marketing solidify. In other words, it often makes sense to get to "good enough" to get results building.
3. Right before the big raise hits
Some companies seek to leverage their impending funding announcement as a key inflection point and launch pad for greater awareness in their market. There are many times anthonyBarnum has moved directly to announcing a capital raise as our first task. But to increase the concentration of Tier 1 coverage, particularly for a company with no prior PR visibility, a pre-warm up thought leader campaign will help to set the stage. This pre-warm-up strategy is very valuable when the marketing executive sees the benefit in positioning the funding as a next-level validation of the platform to specific vertical markets. As I've outlined in a recent blog on the topic of funding, the timing cannot always be controlled—but when it can, getting in front of key media in advance drives further momentum.
The takeaway
Working in advance pays off in PR campaigns. PR requires a certain level of upfront research to ensure the quality of the media list, the development of solid thought leadership concepts, and – most importantly – multiple outreach efforts and exchanges with reporters to secure coverage. Given the lead time to set up initiatives and convert secured opportunities to live articles, campaign outcomes can be increased by starting in advance. Marketers are constantly juggling conflicting priorities in the real world. While starting in advance isn't always an option, we're available to have a conversation about how and when to set up a PR campaign to maximize ROI. Our goal is to help marketing executives gain the confidence they need to lift up a PR campaign that aligns with their most critical business objectives.