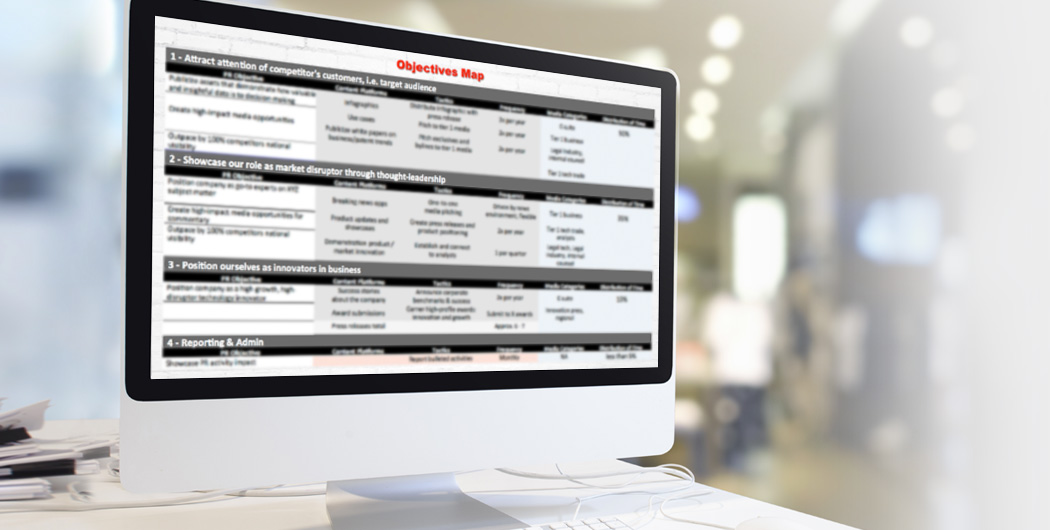 REDEFINING
PUBLIC RELATIONS
anthonyBarnum has redefined how to program, manage and measure the impact of public relations through a powerful and succinct Objectives Map dashboard.
COMMUNICATIONS EXPERTISE IN COMPLEX SECTORS
As experts in multiple forms of media, our team finds the edge to establish companies as leaders and innovators. We combine strategy, intellectually driven PR and expert communications capabilities across three extensive categories:

PR
Services

Social
Media

Marketing
Communications
COMPLEX? DYNAMIC? WE BUILD THE MESSAGE.
Experts in complex B2B PR. Learn how anthonyBarnum can create a clear and compelling message that is qualitative, analytical and logic-based.
Request a Briefing
Need a breakthrough PR strategy and metrics-driven execution?
Contact us to learn more.