PR and Social Media Experts for
a Complex Marketplace
anthonyBarnum specializes in complex business sectors. Leveraging multiple forms of media, our team expertly positions organizations as industry leaders and innovators to their target audiences.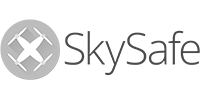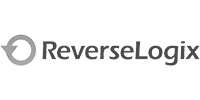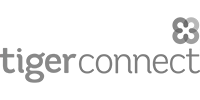 News Machine
Over the past several years, we have seen record growth in the virtual health care experience. A survey conducted by the Cleveland Clinic found that virtual care visits can be just as effective as in-person visits. The favorable view expressed by patients is important to note since this survey shows that telehealth usage is up nearly 30% compared to the original study in 2019.
News Machine
Transactional organizations often have slip-ups when attempting to scale automation, from attempting to mimic human-driven, manual processes to only automating processes within the IT department. Unfortunately, these mistakes can reduce the overall value of automation and orchestration across the board, causing the organization's ROI to fall short.
News Machine
As of October 2022, 1.1 million recreational drones are registered with the Federal Aviation Administration. While many drones are accounted for, countless fly under the radar, and understanding the intent behind their use can pose a challenge for facilities managers.
News Machine
Autonomous trucks see and interpret their environment through massive amounts of computer power. They communicate what they know and, more importantly, what they don't know. They talk to their robot brethren, sharing changes in roadways and other unexpected things they encounter.
News Machine
Clients' visual acuity changes as they age. Designers and accessibility experts say that it's essential to ensure that materials are designed with universal visual accessibility principles so clients can easily see instructions, dashboards and documents.
News Machine
With high-profile cybersecurity attacks in 2021, such as those at Colonial Pipeline and JBS Foods, there is no doubt that cybersecurity is of utmost importance, and cybersecurity for the water sector is no exception. The Biden-Harris Administration recently announced that it will extend the Industrial Control Systems (ICS) Cybersecurity Initiative to the water sector through the Water and Wastewater Sector Action Plan, committing to evaluating and improving this sector's cybersecurity.
Request a Briefing
Need a breakthrough PR strategy and metrics-driven execution?
Contact us to learn more.