The value of earned media for B2B technology companies continues to increase, and splinter into more varied forms of content. Earned media stands in contrast to all other forms of marketing for its inherent credibility, search engine reach, and prestige. It's the only way to create a true flywheel of recognition, and shift – at scale – perceptions. 
What is earned media?
Earned media in B2B technology and software is content about a company distributed via a third party that is not paid content. By most definitions, earned media encompasses social postings and can go beyond written content into animations, etc.. Earned media is considered to be more trustworthy and credible than advertising, and can be a highly effective way for B2B brands to reach and engage their target audience. The most powerful earned media for technology companies is when it's distributed by high-credibility sources, including reporters at key media outlets and/or meaningful influencers or other industry experts. 
Why is earned media important to B2B brands?
Earned media is crucial for B2B brands as it helps establish credibility and trust with their target audience. Positive earned media coverage from trusted journalists and media outlets can enhance a B2B brand's reputation and increase its visibility to a wider audience. This type of media also offers a cost-effective way to reach potential customers and increase brand awareness, making it an essential part of a comprehensive marketing strategy. By leveraging earned media, B2B innovation companies can position themselves as thought leaders in their industry and better differentiate themselves from competitors.
7 examples of earned media
1. Media outlets

Media outlets range from in-depth, industry-specific verticals to ultra-high circulation businesses and news outlets. Depending on the specific objectives of marketing, a placement in a really targeted, expert vertical media outlet can be as valuable as a placement in a major business newspaper. By far, earned media coverage within targeted outlets is going to have a significant and measurable impact via organic traffic. Additionally, its reach can be extended beyond the walls of the outlet itself in social media promotion, and as content for the company's own social and marketing channels. 
2. Social media mentions 
The most far-reaching earned media via social are associated with the promotion of editorial content. Media outlets tend to have strong follower bases on social and it is not uncommon for them to promote placements across their key channels. As a result, securing a high-profile placement that is then promoted via the outlet's social media is a big win. Additionally, having a placed article shared across social and within key relevant social groups offers a lot of value in exposure. An earned media outlet placement is more likely to pick up steam through social channels than other forms of content. 
3. Influencers
Influencers can span industry analysts and important subject matter experts. Often influencers will have central hubs on social media. In many ways a strong influencer is similar to a traditional media outlet: a specific audience follows the influencer as an expert for insights related to specific subject matters. An influencer can often have a dual presence that includes writing articles for key media outlets or analyst firms, while also having their own LinkedIn or Twitter profile that disseminates complementary insights. Getting covered by an influencer can often be a way to drive traditional earned media coverage. 
4. Podcasts
Business and industry-related podcasts are often a mixture of media and/or influencers and executives who leverage social media to promote their content. Most commonly the dynamic is a three-for-one in earned media: Inclusion or interviews on a podcast are promoted via social media by the influencer who hosts the podcast to specific, relevant audiences. While that may sound like a trifecta of exposure, with the depth and variety of podcasts out there, it's a bit of a splintered landscape in terms of reach. Also, one of the facets of podcasts is that the content created does become a part of the search engine optimization flywheel—to access the content one has to listen to the podcast. However, a podcast is a great piece of content that can be vigorously promoted on corporate social media. 
5. Trade publication coverage
Trade publication coverage is a valuable form of earned media for B2B companies. By being featured in trade publications that cover their industry, B2B brands can reach a targeted audience of decision-makers and influencers, increasing visibility and credibility. This type of earned media can also help establish a brand as a thought leader and expert in its industry. This type of coverage also helps to build brand awareness and reach among potential customers.
6. Industry awards and recognition
Industry awards and recognition can serve as a significant source of earned media for B2B companies. Winning awards or being recognized as a leader in a specific area can generate positive media coverage and increase the visibility and credibility of a brand. This type of earned media can also help position a B2B company as a thought leader and expert in its industry, which can be especially valuable in attracting and retaining customers and clients.
7. Testimonials & recommendations
Customer recommendations and testimonials can serve as powerful forms of earned media for B2B companies. Positive customer feedback and experiences shared on social media platforms, review websites, and within the industry can help build credibility and trust for a B2B brand. Additionally, featuring customer success stories and testimonials on a brand's website and marketing materials can help showcase its expertise and capabilities, further establishing the brand as a trusted leader in its industry.
3 reasons why earned media should be prioritized alongside owned content
Owned media, by most definitions, is information and content created and distributed by a company itself. This generally includes content marketing distributed to email lists, company-related social media, and advertising. No matter how good it appears to look, paid placements in particular can be a double-edged sword. While they can contribute to brand recognition and be highly informative, they don't possess the pull in search engines to drive the same type of impact as earned.  Also, by its very nature, most advertising has limits related to time and reach. 
Both earned and owned media are incredibly important to marketing, but as technology executives grow their companies and begin to compete, earned media becomes increasingly important in separating and differentiating a platform's innovation from its pack. Earned media via a media outlet, such as a newspaper, industry news site, or magazine is inherently a third-party analysis and a filter. Media coverage – in business and related matters – is assumed to have been evaluated by an expert. It's naturally positioned as possessing more authority. If the technology and executive subject-matter expert pairs thought leadership with the reporter's overview of technology it creates a next-level of powerful, indirect endorsement of the validity of the innovation. 
Given the impact, reach, and power of earned media, it's easy to see why technology executives are increasingly interested in it as a key element of marketing the company. 
Brand Credibility
It is an indisputable fact that earned media is the most trusted and credible form of content, and B2B technology companies can inadvertently limit their audience reach and user engagement when executing a strategy that fails to leverage it. Distinct earned media coverage allows companies to communicate with a larger target audience without the costs associated with advertising. Because the result of the coverage is from a third party, the content doesn't possess the biases inherent to owned content produced by the company and is viewed as significantly more credible. Additionally, the media is always receptive to quality concepts that keep their subscribers informed of advancements in their industries.
Measurable Lead Gen Insights
Earned media offers a sustainable, cost-effective method to position company executives as thought leaders, differentiate product advancements and build awareness with quantifiable results. While earned media has a reputation for being harder to track, marketing tech is advanced enough to capture relevant metrics associated with PR campaign outcomes. By measuring lead generation, marketing teams can gauge the impact of earned media placements simply by setting benchmarks. This collected data can also be compared to other owned and paid analytics to assist with developing future communication investment strategies.
High ROI
Earned media can be added to shared, owned, and demand generation strategies and used as an asset that goes far beyond the moment of coverage. Not only does earned media reach its direct subscriber audiences, but it also has SEO that surpasses all forms of owned content, and coverage that can then be retooled for social and demand-gen content. More than just pipeline building earned media placements in Tier-1 and top vertical trades go beyond buyer influence to impact investors, stakeholders, and the way the world views entire markets.
Owned content is a powerful and important tactical marketing strategy, but earned content has the unique ability to influence, change and reach beyond marketing systems to profoundly shape markets and understanding, while efficiently driving leads.
Examples of b2b tech earned media
Campaign: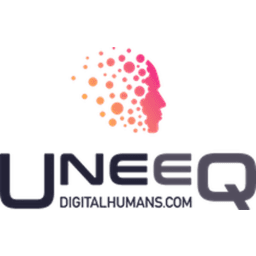 UneeQ sought to dramatically increase its visibility to target audiences worldwide through a high cadence, ongoing Tier 1 national tech media campaign. 
Results: Our team led a high-velocity earned media campaign introducing the company's advanced technology across multiple vertical, national, and international media targets. The complete results of the campaign, not featured here, include a total of 244 articles reaching a total audience of 140 billion worldwide.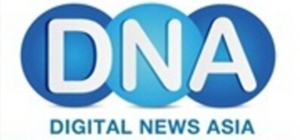 Campaign: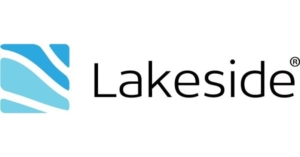 Amid a competitive market, Lakeside's objective was to distill and place a series of narratives highlighting the company's differentiators to targeted, persona-based media. 
Results:  At the commencement of the campaign, Lakeside's Share of Voice was less than one million in UVM reach from the beginning of Q4 2020 to the end of Q1 2021. After retaining anthonyBarnum in March 2021, over the following six months, Lakeside's Share of Voice would lead the pack and climb to over 11 million in total audience.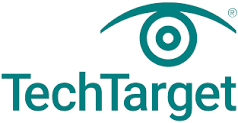 Earned media – Common FAQs
What are earned media channels?
Earned media channels include traditional media, social media, podcasts, and influencers. 
What is earned media on social? 
Content that is shared via influencers, community groups, and like-minded industry professionals on social platforms. In advanced tech, there are many social groups – both formal and informal. 
Are influencers earned media?
Influencers tend to be subject matter experts, and depending on their affiliations, may serve double-duty as SMEs via their own followers as well as being part of traditional media, analyst, or influential industry groups.