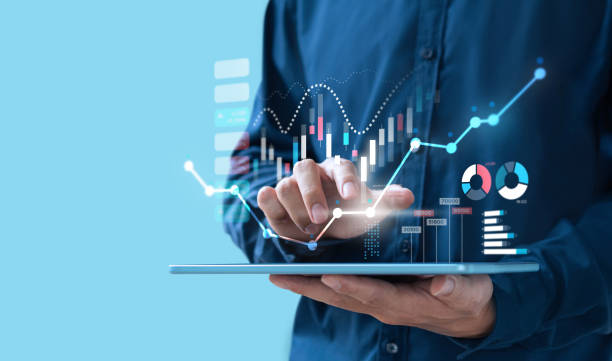 Create a Category via PR: The Signs Before the KPIs – Part Three
Nothing is more important in a PR campaign than for it to deliver impactful and valuable earned media placements that articulate the platform's differentiation in a way that connects with target audiences. Marketers, and other executives, want to measure and track the value of their investments. 
Defining KPIs for an innovation company with no prior systematic PR program can be difficult for marketing executives. In some cases, marketing executives will have led a PR campaign that starts from ground zero, which we refer to as an Origination Campaign, and have an intuitive sense of what metrics should be achieved. Other times, additional stakeholders engage in the PR campaign investment and want to focus on the quantification of ROI.
While anthonyBarnum presents answers and models to predictively provide a clear sense of value and return on our campaigns, KPIs take time to reach. This is especially true for origination campaigns as they have a different set of characteristics to consider. However, there are a number of important signs and initial indicators that can help marketers evaluate the strength of the PR campaign before the quantifiable KPIs fully materialize– helping them to gain assurance their program is on the track.
To understand the process, let's establish the primary stages of a PR campaign:
1) Foundation Building 
During this process, anthonyBarnum conducts media landscape, Share of Voice, and media target research. We also plan and define our Thought Leadership Platforms with the client's team. Our philosophy is to be agile and select the most likely and easiest initial concepts of value that align with the company's objectives and priorities.
2) Media Introduction and Saturation
Once the foundation is set, anthonyBarnum introduces the company to its target media through the approved Thought Leadership Platforms. By leading the process with high-value thought leadership concepts, the campaign brings quality insights early on to the media. It's critical to make a strong first impression.
3) Media Pipeline 
In the initial outreach, earned media placements will start to be secured. Placements do not necessarily follow a predictable pattern. In some cases placements appear in top targets, and in other cases they build first in trade media.
For example, we initiated pitching for an origination campaign for one of our new clients and within a month of commencing outreach, the media effort had shifted to more of a national and brand awareness campaign.  Our agility allowed us to quickly pivot platforms to new audiences. In this first round of outreach, the highest circulation media outlet in Western Europe and the U.S. picked up our story and conducted an interview with our subject matter expert. The online story was published on the front page with their expert prominently quoted in the second paragraph. To boot, one week later another reporter from the outlet reached back out for a follow-on story, with our expert prominently featured.
PR can be unpredictable – In this case, we skipped the warm-up and struck a chord right out of the gate.
4) Media Cadence 
Once the company has been introduced to the media and the first round placements are underway, the real flywheel of the campaign needs to get underway. This next stage requires us to continuously renew, refresh, and pivot the thought leadership with intermittent releases that are of high value to the company. If the campaign can continuously connect to key trends, pain points, and third-party data it can produce three to seven placements per month. At that point, organic traffic should start tripling; placements should be regular, and the campaign should be focused on keeping the quality to the highest levels possible.
The Earliest Indicators 
Before campaigns move to the Media Cadence phase, executive marketers will have early signs. At anthonyBarnum one of the top things we actively look for is the first secured opportunities to occur two to four weeks upon commencement of outreach. From our analytical case studies, there is no corollary on whether opportunities are secured within two versus four weeks to overall success—it simply needs to be within the window. 
When an initial concept resonates, it indicates more coverage is poised to follow in short order. Once coverage begins, we generally see it steadily build from one to two placements every other week, to an average of one or more placements per week. This, then, translates into multiple organic media pieces being published per month—creating the organic traffic and outcomes of visibility that marketing is seeking to achieve. 
We always lead our discussions with KPIs and metrics. There are signs at the very commencement of outreach that anthonyBarnum's PR experts know to expect because our origination and category PR campaigns follow this method. 
We recommend marketers track campaign's outcomes early on for indications that KPIs will follow in short-order.. 
Reach out to our team if you'd like to discuss how we can help you create a category for your company.