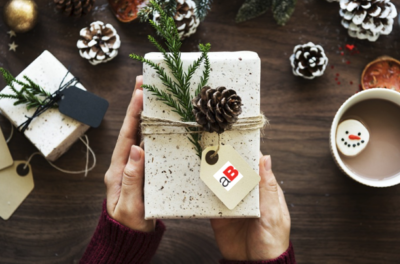 'Twas the night before Christmas, when all through the house
Not a creature was stirring, not even a mouse;
The stockings were hung by the chimney with care,
In hopes that St. Nicholas soon would be there…"
The familiar words of a Christmas classic, capturing children's wonderment of the holidays…
While this is the season of celebrations and preparation for festivities, many of us are also wrapping up strategic planning for 2019. It got me thinking: what do anthonyBarnum's marketing executive clients,
prospective clients, colleagues and friends want in their metaphoric stockings this year?
Based on hundreds of conversations over the course of 2018, here's a top 10 list of what marketers really want in their stockings.
More valuable content
The desire for great, audience-engaging content is a common theme. Marketers want more. There is never enough to go around!
New product functions, features and/or updates
It seems the product(s) would be perfect if that next iteration of function and feature were in the bag by the launch of another function or feature.
Fewer conferences
Whether it's the travel, logistics, ROI, time away or all of it, marketers would love to rely less on tradeshows for pipeline building.
CRM, marketing automation and/or other marketing software completed
The never-ending system and analysis is an unending job. It's always more complicated than anticipated, always takes longer and constantly has to be adjusted to optimize results.
A good list.
No, we're not talking about being on Santa's good list. Marketers want a good list of their personas to market to versus terrible lists that cost thousands with less than 15 percent relevancy.
More case studies
A good 90 percent of complex sector marketers feel they are the only marketer who doesn't have enough case studies. We have news: nearly all marketers want more case studies!
More time
Marketers are not saying they want more personal time. They are saying they want more time to build their lead funnels so they can ensure revenue conversion.
A better website
Marketers are hypercritical of their brand image. More often than not, they think their site is deficient and needs major improvements.
Better PR
Great data marketing executives love PR. They believe in its power to build categories, drive leads and build the company's stature – all of which coalesces into fueling their marketing ecosystem. Their challenge is finding a firm that can deliver.
Drum roll, please…
MORE BUDGET!
Every great marketer wants more budget to execute and deliver results!
anthonyBarnum wishes category-creating, visionary marketers and their families a wonderful holiday!