"Nobody has ever measured, not even poets, how much the heart can hold." – Zelda Fitzgerald
Love may be immeasurable, but PR isn't.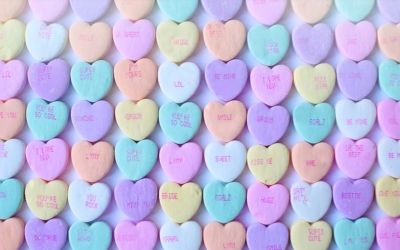 You know your company needs a media presence, that it's time to establish thought leadership in your industry, and that your C-suite possesses the passion and knowledge to lead pressing industry conversations. Likely, you also know these goals necessitate a powerful PR campaign to supplement your marketing efforts. It can be difficult, however, to calculate and communicate the ROI of public relations to budget-minded decision makers.
With today's plethora of dating apps and match-making platforms, there's data behind every relationship. Contrary to popular belief, PR outcomes can be predicted and backed by data too. Let's dissect two truths that prove PR and marketing are a perfect match, and how they're quantified:
Media placements can be pre-determined and valuated.
High-value media placements are the cornerstone of a PR campaign, and seasoned PR practitioners should have a proprietary body of data that reveals their media metrics based on time, concept and campaign type. PR teams should be well acquainted with inflection points in various media segments, allowing them to confidently predict media interest for a company's specialty and the related time-to-ROI.
Whether a company wants to break into a health care or real estate vertical – or needs a multi-vertical approach – PR teams can compile average outcomes from similar campaigns over time to pre-determine media placements and their cadence. Yes, these metrics can get granular enough to predict the number of placements a PR campaign will garner per month. To benchmark visibility, the circulation and audience reach of media outlets in priority verticals is also calculated and can be aggregated per placement.
Media can be correlated with lead generation and conversions.
The synergy between a company's media presence and conversions isn't just assumed – it can be quantified. Like chocolate and strawberries, it's an undeniable pair. Marketers can track meaningful actions associated with the momentum of earned media campaigns, such as:
Site traffic following media placements.
Social media engagement and sentiment regarding media placements.
The rate and number of inquiries about products or services as the campaign progresses.
Alternative metrics attached to priority CTAs.
An established, high-cadence PR campaign that's effectively communicating a company's value-proposition to its target audiences through the media will deliver conversions at a higher and more rapid volume. As buyers become more familiar with a company and its solutions through organic coverage, they feel more validated in their purchasing decisions – expediting the conversion funnel. To maximize ROI, earned media placements can then be remarketed through sales, social media and demand generation.
For a clear picture, all of this data should be analyzed in line with placement timing and against existing benchmarks to gauge leads. anthonyBarnum has found that calculating qualified leads at about six months into a campaign and juxtaposing them with the number of leads prior to it best represents ROI.
Like love at first sight, deconstructing and defining the results of PR initiatives down to a numerical understanding isn't impossible. Savvy PR practitioners are translating today's metrics to tomorrow's campaign – and the impact is high.