Effective communication is essential to developing and maintaining long-term relationships with the press. Reporters are often on tight deadlines and aren't inherent experts on the topic at hand, so they appreciate having contacts they can rely on to assist them in developing interesting and engaging stories for their audiences. By having a well-versed spokesperson available to provide expert commentary, companies increase their chances of securing coverage.
Media training is highly effective in ensuring that a company representative gets their message across concisely and with impact. The media landscape is always changing, and even the most well-spoken and experienced speaker will need to refresh their skills throughout their career.
Here are four tips to keep in mind before speaking to a member of the press:
Stick to the facts
When speaking with the media, keep answers aligned with concept expertise. Avoid being partisan and interjecting personal opinions before, during and after the interview. In today's digital world, it's crucial to keep in mind that nothing is off the record. This includes banter that may occur during the initial greeting or after the interview.
Be confident
Listen carefully to each question and pause before answering in a thoughtful, concise manner. State answers in a bold but factual way that won't over-speculate or place the speaker or the company in a corner.
For in-depth interviews, provide the reporter with context – answer the question first, then provide background. This prevents key points from being glossed over. Additionally, give examples to make concepts more digestible while avoiding the use of industry jargon or overly technical terms.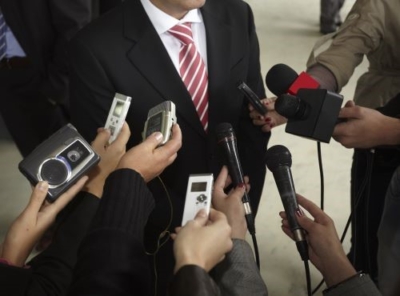 Prepare for the difficult questions
In hopes of providing their audience with a non-biased and informative story, a reporter may come off as skeptical or even aggressive during the interview. Avoid answering what if questions or speculating. For example, if the interviewee is asked a question based on a fact or statistic they're unfamiliar with, they should state they're unaware and return to key messaging.
Bridging tactics can also help get a conversation back on point. Interviewees should reiterate the points that are most critical. Bridges can include phrases such as:
"The most important point on this subject is XYZ…"
"I understand what you're saying, but from my expertise XYZ…"
"We've talked about a lot of important issues, but I want to hone in on XYZ…."
Branding
There's a fine line between providing information in a media interview and turning it into a sales pitch. While the goal is to get the brand name published, mentioning the company's name as a response to every answer can come off disingenuous and can make the reporter skeptical. Instead, the interviewee should identify a few key opportunities in which they can casually and naturally mention the brand. Well-developed messaging and practice before an interview can help the speaker strike the right balance.
Whenever a spokesperson goes before the media, the company's reputation is on the line. Whether it's a face-to-face interview or over the phone, proper media training builds confidence and can result in compelling media coverage for a company. By being well prepared and ready to offer clear, concise answers, an effective spokesperson can differentiate their company and influence the way a market is perceived – the pay-off is so significant, it's worth investing in the training.