Marketers have timelines, budgets and outcomes they are trying to accomplish. They often want PR to be a part of an important mix of activities that support a product launch and/or repositioning to expand penetration and growth within a new market segment. While the PR may be essential to rapidly accelerating awareness of the pivot, marketing executives are often compressed for runway and need to be conscientious about all facets of their spend.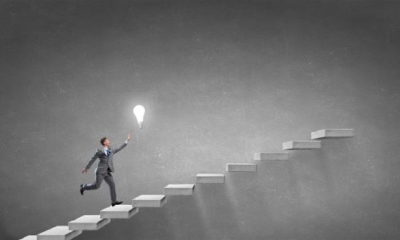 Sometimes the optimal PR scenario is not possible because other factors emerge – delays in the product, budget rejiggering or simply someone on the board becoming really vocal about how they would do it (that never happens, right?). The point is there are lots of reasons why the absolute optimal PR-to-marketing scenario has to give way to a "make it work" approach, under mounting pressure.
Let's imagine a hard inflection point of a new product introduction into a new market based on an innovative technology from a high-growth software company (Company A) with a strong track record and awesome team. Let's unpack optimal PR-to-marketing against alternatives and trade-offs that will get the job done.
OPTIMAL: Company A should kick off a thought leadership strategy focusing on the core innovations of its technology six months in advance of product launch. Key activities include:
The development of a PR SWOT analysis of competitors in Company A's existing and new market.
An in-depth analysis of the media environment.
Media outreach focused on thought leadership five months before the launch to deliver a cadence of media coverage to core market reporters, while also establishing relationships with reporters in the new target markets.
Significant media assets, such as video and images, should accompany a strong narrative press release that is introduced to targeted Tier 1 reporters one-by-one beginning one month before the hard launch.
At the moment of launch, the PR team focuses on absolute saturation-level coverage based on the strong foundation set forth.
Due to the strong foundation, all the pending earned media built over the previous five months of media outreach is well on its way to converge in ultra-cadence at the exact moment of the launch release. The result is superb depth and breadth of earned media!
The budget of retained hours does not fluctuate per month (with the exception of the launch month) because of the consistency. Overall the per month PR budget is on the medium end of the spectrum.
MAKE IT WORK: Company A retains the PR firm six weeks in advance of launch because they just had no other option.
Increase budget by 40 percent the first month to make tracks fast!
Always do a quick PR SWOT so that marketing and the PR team can learn exactly what their competitors are leaving on the table.
Compile and research the media targets and commence the PR campaign as soon as feasible – maybe two weeks after engagement to do some initial warm up before the launch.
Marketing didn't have time for a video; it's not going to happen. Prep some great visuals.
Plot out robust thought leadership platforms that will tie in with the launch announcement; carry those themes within the press release…oh yeah, in a week.
There are no short cuts on the big announcement; it still needs to be an impeccable narrative that weaves in thought leadership.
There is no time for a deep one-on-one pre-briefing strategy. Allow the senior PR lead to hand select just two or three reporters to brief two weeks in advance of launch.
Go as strong as possible on the press release but conduct media relations follow-up with a true product thought leadership approach to garner both immediate stories from the news announcement, and harvest thought leadership concept stories over the weeks following.
Continue to move through thought leadership concepts that tie back to the product launch for two months.
BIG DIFFERENCES:
The six-month strategy allows the organic thought leadership and launch momentum to converge fully.
In six weeks, a thought leadership strategy that begins in the second week will have some results, but it's not enough time to root the strategy. To make up ground, continue thought leadership following the big launch.
In PR, consistent and steady produces higher proportionate outcomes to big, shorter-term budgets in the realm of innovation companies. This is because the media requires iterative conversations about the concepts inherent to the product. Marketers, however, do not always have the luxury of long-lead PR campaigns to build momentum. An intensive follow-up thought leadership campaign can flow nicely out of a well-executed launch if needed.
There are times when the lead-up is shorter than six weeks. anthonyBarnum does not dictate absolute cutoffs. What we do is help marketers land on what is optimal given the specific dynamics of their launch.