Can you even hear the sound of your own thoughts? It is a noisy news cycle – and one that is filled with drama as we head toward the general election. Partisan tides are now colliding at full force.
Yet, beneath the amped-up rhetoric, another cycle of communications is transpiring, and another set of objectives moves forward. Executives within software, innovation and transformation platform companies continue their work to win markets. Just below the dissonance of the headlines, the impact of innovative market solutions continues to be covered in the media.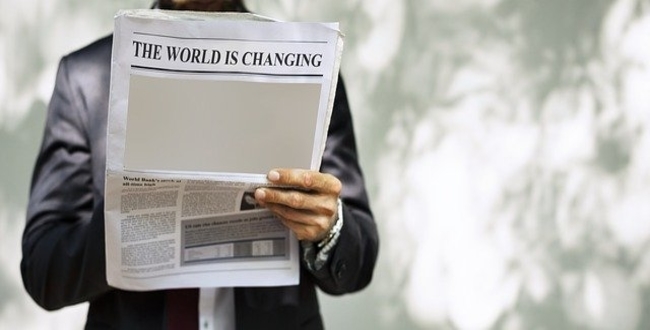 As we enter the final inning of a raucous election season, and inch closer to our post-COVID future, what do marketers need to do in PR to maximize the impact of their message?
Here's some questions you may be asking about PR right now –
We recommend October 27th as the cut-off date to enable the completion of Tier 1 post-release media relations prior to Election Day. It's not necessary to hold off on all media relations the week of November 2nd, but we anticipate we will get improved results if conversations with the media have begun before the election. We do believe reporters, as well as most Americans, will be distracted with anticipation, as well as potentially late-night results, the second half of the week.
It is common for anthonyBarnum to roadmap campaigns around holiday weeks to optimize the outcome of news coverage. We would expect by the following Monday, November 9th, we would be back on cadence for media outreach.
What will media coverage look like following the election?
Assuming the results are relatively clear, we expect the media to adjust. While there is a lot of news coverage of polling that suggests Biden is in the lead, a Trump win would not be the stunner it was in 2016. From a media coverage perspective, we would expect some heated political banter to continue. After the settlement of the election results, our general theory is that the reporters that were pulled onto politically related topics would settle back to the respective beats.
If the results are initially contentious, you can bet it will create a noisy news cycle. In this case, we may recommend holding back on media outreach the week of November 9th as well. While anything is possible, we are not proactively building strategies anticipating a contentious set of results.
We see a big light at the end of the COVID-19 and general election tunnel from a news perspective. Assuming we wrap up the election results, and assuming we get confirmation on forthcoming COVID-19 treatments and vaccines that are effective, the media will move out of these mother-of-all-news-cycle events and broaden its focus as we get closer to December.
We anticipate, and look forward to, a resurgent focus on technology, business and innovation as we move into 2021.