'Twas the night before Christmas, when all through the house
Not a creature was stirring, not even a mouse;
The stockings were hung by the chimney with care,
In hopes that St. Nicholas soon would be there…"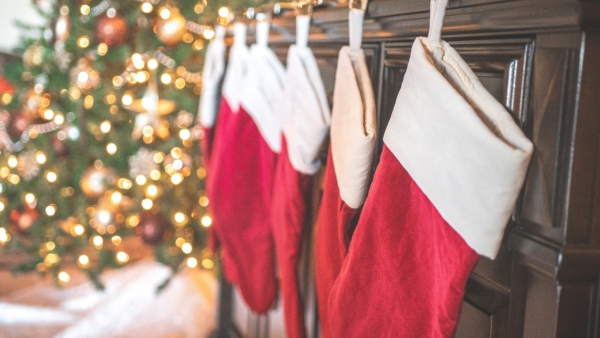 While this is the season of celebrations and preparation for festivities, many marketers are also trying to wrap up strategic planning for 2022. It got me thinking: what do anthonyBarnum's marketing executive clients, prospective clients, colleagues and friends want in their metaphoric stockings this year?
Here's a top 10 list of what marketers really want in their stockings.
10. Product team to deliver on time 
Santa has a deadline; all the world's children are waiting. They go to bed with visions of sugar plums dancing in their heads. Meanwhile, marketing is waiting, customers are waiting – alas, deliver that next product feature or integration on time! 
9. ePapers perfectly capturing their product's differentiation
'Twas the night before Christmas is a fun read, but marketers want audience-engaging content for their persona audiences. Marketers dream of a powerful ePaper that clearly and concisely articulates their differentiation. 
8. CRM, marketing automation and/or other marketing software completed
The system and analysis is an unending job. It's always more complicated than anticipated, always takes longer and constantly has to be adjusted to optimize results! If only there was some reindeer flying magic dust – or anything at all to make it easier. Help!
7. The CEO on a podcast
The CEO wants PR and he's awesome at speaking the vision! If only marketing could land that perfect podcast for him to show off his chops.
6. More case studies and client quotes
A good 90 percent of complex sector marketers feel they are the only marketer who doesn't have enough case studies. We have news: nearly all marketers want more case studies and client quotes!
5. Answers to Events
Marketers have worked around and around the pandemic, now what? Is a new variant going to derail the next big gathering? How are customers feeling? Should they do more virtual? Santa!! 
4. More time
Marketers need more time in the day, more time to build top of funnel, and more time to analyze it! 
3. More organic traffic for pipeline
Marketers are checking their lists and checking them twice….on the math toward revenue conversion that is! They are anxiously looking for the top of funnel to fill for a happy new year…
2. Better PR
Great data marketing executives love PR. They believe in its power to build categories, drive leads and build the company's stature – all of which coalesces into fueling their marketing ecosystem. Their challenge is finding a firm that can deliver.
Drum roll, please…
1. MORE BUDGET!
Stuff those stockings full of budget so that the magic of marketing can take shape!
anthonyBarnum wishes category-creating, visionary marketers and their families a wonderful holiday!