Melissa Wylie, Bizwomen reporter
Feb 17, 2016
Ambulance transport isn't something people think about — until an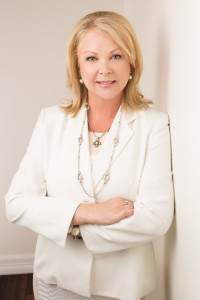 emergency.
Danielle Wilson is the exception to that rule. She has dedicated her career to making sure people have access to air ambulance service whenever a medical emergency happens — first as a flight nurse, becoming the youngest one in the country when she was 24 years old. Now, Wilson is the founder and CEO of flight ambulance service provider Aero Jet Medical, headquartered in Georgetown, Texas. She's also the owner of its parent company, United Medevac Solutions, which handles medical care logistics.
Just how much opportunity is there for a company focused on emergency air transport? An estimated 400,000 medical patients fly in helicopter ambulances each year, with an additional 150,000 flown in fixed-wing aircraft,according to the Association of Air Medical Services.
We spoke with Wilson about her "very menial beginnings," the boss who stole her ideas and why she's a big believer in the predictive power of past performance. Responses have been lightly edited for brevity and clarity.
What are you anal about at work: Precision, for sure. Not so much operationally, even though we do have a set of standards that need to be followed, but I would say clinical care. It's very precise on what standards of care are for patients. Those always need to be followed 100 percent of the time.
What do people think they know about you: I've had several employees that have made the assumption that I came up in a middle class family and was sent to a four-year college and probably came from some sort of significant wealth to be able to start a business. That couldn't be further from the opposite. I came from very menial beginnings. I was the first one in my family that ever attended college or graduated. I did that 100 percent on my own through student loans.
My accomplishments have been 100 percent self-made. I say that and I tell people that to encourage them, not to brag. Truly, it's about someone taking advantage this website of opportunity and having the initiative and the drive to succeed. It can happen, and there's always more than one way to accomplish something.
The worst meeting you've ever been in: The worst meeting I have ever been in was when I was still employed as a flight nurse. I sat in a meeting in the audience and watched my boss take full credit for one of my inventive ideas. Of course, he didn't say anything then. Even though I did address it later with him, it certainly didn't provide me with any comfort for what he had done. I took that situation and I used it as a motivator to excel that much further. I actually ended up changing career paths.
What question are you asked WAY too much: When you talk to people and they find out what you do, the first question is usually, 'What's the worst case you ever took care of? What's the worst call you've ever been on?' Honestly, there have been several calls in my career that stand out, but it's usually due to the complexity of the call not so much the severity of it. I always tell people, any time I'm involved with a patient, which is not very often anymore, but if you have a patient that day, it's typically one of the worst days of their lives. It's their emergency and they perceive it as such even though on a clinical side you may not, just because of the different ones that you've seen. Every call is bad for the patient.
What's your eye-roll job interview answer: When I sit in on an interview, I have found that a lot of people can tell you a good story. They can tell you, 'I want to do this and I want to do that.' I always come full circle and I ask them, 'Can you tell me about what you've done?' to convince me of what they can do, to show me or demonstrate to me some kind of proven past performance. Aspirations are fantastic, and like I said, anybody can tell a good story. But what I have found is that few people truly have the skills to execute and complete a project in its entirety. Past performance is usually a pretty darn good indicator of future performance.
How do you indulge: I think my true indulgence is travel. I have a passion for it. I don't get to do it near as often as I would like to, but to me it's a way of checking out for a few days on the business side. I feel like there are huge benefits, not just physically but mentally and spiritually, when you travel to new places and experience new cultures. I always take away something from every experience that I have.
How do you know when it's time to step away: When I find myself on autopilot, meaning I feel like it's Groundhog's Day — where you wake up, hit the alarm clock, go to work, get the kids to school. It's the same thing over and over and over again. When my typical day is 12-plus hours every day, then I know it's time for a break. I usually have a hard time sleeping whenever I can't turn things off in my brain at night. That usually means that I'm a little overwhelmed. Or sometimes my family will tell me, 'Mom, you're a little short.'
The best boss you ever had did what: His name was Scott Fuller. I changed from being a flight nurse full time to a business development role. When that happened, it was a newly created position and I wasn't reportable on a clinical track. I then reported to the financial vice president of the hospital. It exposed me to a completely different mindset — a business mindset and financial mindset. He was fantastic. I say that he gave me an advanced, accelerated MBA program in about eight months. It was very tough but very to the point, and I respond very well to that type of pressure and learning environment. He gave me the confidence and he gave me the knowledge to be able to take that risk of starting my own business when the opportunity became available.
Describe your high school self in 3 words: Social, fun, active.
[I played] every sport that they had — cheerleading, drill team, basketball and track. I've always been a high-energy person.
The 3 words you'd pick now: I think I'm still true to who I was in high school, to tell you the truth. If you talk to my high school friends, not much has really changed. I'm just a little slower now. I'm probably not as fun as I could be, but that's because when you have a business you have to be somewhat serious. But that's a part of me that I'd love to be able to regain.
Who are you in awe of and why: A great influence on my life was my father, for many reasons. My father was also an entrepreneur and had his own business. I come from a very large family — six kids. He taught me the dedication that it takes to run a business, the hard work that's involved, but also trying to balance that with having a family. That's what it's all about at the end of the day. You do all this hard work for your family, to be able to provide a good environment and be a good teacher.
What does your family teach you: Unconditional love, loyalty and teamwork. No one goes through life alone. All relationships, regardless of the type, take compromise and some sort of balance. It's a delicate balance trying to keep family as a priority but still run a successful business and continue growth in that business. I think family has taught me that.
Who's the last person you talk to before you make a big decision: My husband. He's our chief operating officer and he comes from a very strong operational background. It certainly made sense to put him in the operational role. With that, we've grown this company together. Any large decisions, he's the last person that I speak to regarding it.