With mixed generations now at the helm of North America's fastest-growing innovation companies, we're seeing major convergence. Marketers are taking on a new set of technologies poised to transform industries and are doing so in the context of ever-splintering and advancing marketing tools. They're seeking to drive conversions in perhaps one of the most nuanced, complicated and messy moments in marketing history. B2B tech marketers are some of the most sophisticated, skilled, creative and in-demand professionals.
My job is to change the way marketers understand the ROI of PR. As a result, I studied dozens of categories of technologies, reviewed hundreds of marketing strategies from the strongest performing high-growth companies on the continent, and spoke to more than 75 marketing leaders in 2019.
Here are some patterns and takeaways from my conversations and research over the course of the last year: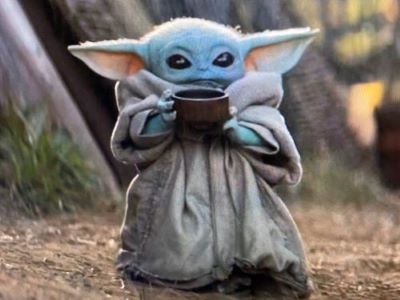 1) Stand out or stand down in crowded categories. As you know, we do not live in a world of a few dozen relevant SaaS solutions. We live in a world of highly crowded technology categories. Some companies have the superior solution and some have a surplus of marketing budget. Analysts and press are blurring concepts together because there's so much information and change that they can't discern it all. The marketer must fight this to build their strategy and move their solution to its own subcategory. Otherwise, their solution easily gets lost in the crowd. With new market opportunities emerging every day, marketers must build campaigns that define or subdivide categories for their audience.
2) Your competition is riding the first thought leader wave. Catch up. Some companies are leading the pack simply because they've outperformed on aggressive persona-based thought leadership. In some cases, these companies are straight up perceived as the de facto leader. The contender must get aggressive to rearrange the thought leader landscape. Marketing executives need to know this is absolutely more doable than they think – and more affordable than they think through PR.
3) Wasted time and money on great concepts written horrifically. I've read a lot of bad content. It buries the lead of the piece; it has grammatical mistakes; it's too promotional and not analytical enough; it's written by someone who clearly doesn't have the experience to understand your market. I've read so many pieces with the right concepts that were wasted in catastrophically bad prose. Decision-making audiences need compelling, concise analysis that speaks to their deep pain points. Upgrade – either through a PR firm that can write or by retaining a former print journalist or analyst.
4) No one is saying paid editorial content works, so stop. Sprayed and paid content is not making a great impact on lead generation – for anyone I spoke to in a year – on the B2B tech frontier, at least. The content isn't searchable and the editors don't promote it. It also often screams 'paid content,' which immediately diminishes its credibility. Yet, I continue to see these hybrid content marketing and PR efforts. Whatever effectiveness these had last decade has been lost. I strongly suggest funds be directed toward content that can be searched, does rank and has a filter for relevancy – AKA earned media that is truly earned through a dialogue with reporters and editors.
5) Executive marketers love PR, but only when ROI is defined. Executive marketers understand the value of PR across their objectives – category ownership, lead generation through content rankings, credibility and thought leadership positioning. Their challenge has been cost-to-ROI. However, anthonyBarnum has and continues to present real-time analysis and comparisons to demonstrate investment to outcomes – and how it can be an affordable, efficient and ultra-high value initiative.
For all our marketers and innovators, allow me to extend an invitation to meet one-on-one in 2020. I would love to hear your perspective and present practical metrics, cadence, reach and ROI formulas that fit your priorities and challenges.
Happy New Year B2B tech marketers!