The last few weeks have brought tumultuous markets, travel anxiety, a barrage of handwashing and face-touching reminders, and elbow bumping instead of handshakes. It's a perplexing virus – mild for certain people, yet deadly for more vulnerable populations. It's highly contagious and maybe uncontainable, with cases decreasing in China and increasing elsewhere in the world.
Data and facts are slowly beginning to emerge that are helping us clarify the situation – lower mortality rates than initial assumptions; anticipation of more cases to be uncovered as testing becomes more widely available; and a defined length of incubation. Yet, COVID-19's impact is vast and working its way into everything from human resource departments and hospital capacity to spring break plans and what we buy and prioritize. It's a reordering of concerns, norms and near-term priorities and, as a result, there are many corners of various markets to evaluate.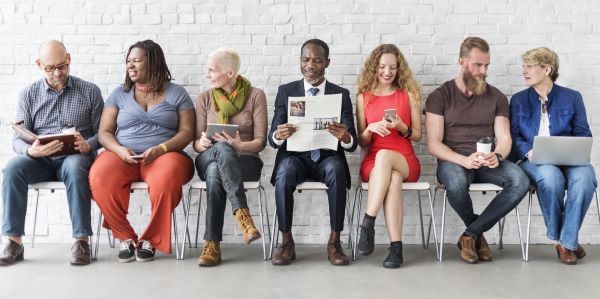 While I'm not an expert on pandemics, I have analyzed this and many other news cycles, and there are some important considerations for B2B innovation marketers to consider:
Supercharged News Cycles
We're amid a supercharged macro news cycle. One of the signatures of these news cycles is the evolution of reporting, as facts are rapidly shifting. Some facets of supercharged news cycles veer toward the extremes. There are pros and cons to the reporting of extremes— audiences want to understand what's coming next, but the "next" is often more speculation than known facts. At some point, it feels sensational versus helpful and funnels into a frenzy.
Supercharged news cycles do settle down and begin to open up to more grounded and informed coverage. They start to move into micro-trends and concepts about how to respond to the issue. It's the micro-trends that help businesses, markets and people understand the real issues at hand more clearly and practically.
Our current news cycle has begun to shift to micro-trends and away from the initial electrifying news that we're amid a pandemic virus. As a result, innovative companies with solutions and software that advance markets may have an important opportunity to contribute to the media in the form of thought leadership.
Real Thought Leadership
For companies with solutions and technology enabling more efficient business practices and outcomes, there's often an opportunity to contribute in a meaningful way through earned media. The goal of it is not to stir the pot but to instead build brand thought leadership to customers and stakeholders by contextualizing the impact, serving as an expert in the company's respective area and shining a light on practical shifts that need to be made as a consequence of the event.
anthonyBarnum is currently working on several initiatives to help our clients speak to the issues and solutions coming out of the COVID-19 pandemic. These include everything from impacts on health care infrastructures and processes, to the trucking of goods that's spiking due to specific virus-related demands, to how to handle planned events in light of the virus.
Reporters need to convey the impact of the virus to their audiences that are readily receptive to insights from experts. By tying into the supercharged macro news cycle in a way that's authentically insightful and useful, companies stand to build relationships of meaning with reporters that will extend beyond this news cycle. Also, the media coverage for experts able to respond to their industry audiences is often three-fold or more in comparison to the regular cadence of thought leadership PR efforts. For some of our clients, we're seeing 6 to 10 placements within days.
The most important part of the equation is not about being opportunistic for the sake of opportunity, but to approach the market with an informed and valuable set of insights and analysis that ties to the existing expertise of the company.
Don't Hesitate
As a category-leading company, marketing executives, in many cases, need to evaluate their response to the virus based on their market – in the specific and relevant terms that are important to it. By doing so within earned media, marketers have an opportunity to build both their perception as a leader and connect to their target audiences in an exceedingly high-value way.
And, in conclusion…
My sincerest hope is for this to flip as soon as possible to the final stage of a supercharged news cycle – the retrospective mode which focuses on "the things we learned." When this happens, the storm has passed but thought leadership can continue with takeaways while we leave the fear factors behind.