anthonyBarnum works with technology companies transforming the world, from how we optimize outcomes in health care to how and what we drive or how we harness a new era of distributed energy.
Radical transformations can have glitches and stalls related to counterproductive regulations, more complex adoption requirements or technologies that rely on the advancement of other technologies. Transformations also slow when buyers don't understand the value of the technology and its corresponding ROI. Additionally, sometimes the ROI can be significant but requires operational, infrastructure or other shifts that create complexity toward adoption.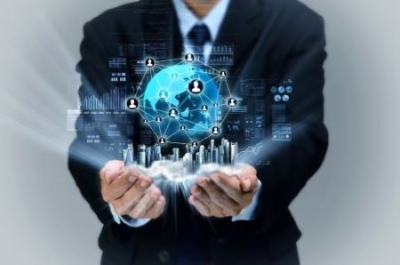 For most executive data marketers in high-growth, highly transformative companies, the goal is to reach, influence and build pipeline at scale. They're gaming out how to connect deeper and at greater velocity with their buyers. They're doing the math on ROI of conversion in the pipeline. They're also aware that new, innovative solutions often require an ecosystem of decision-makers beyond the buyer, who is rarely enabled to own budget, decision and transition alone.
PR can be a real asset in reaching the greater ecosystem of decision-makers. In many dynamics, creating a top-down and bottom-up PR strategy can contribute to greater understanding of the total value. We often recommend and construct integrated trade and national media thought leadership campaigns to accomplish just this – create an argument of value that reaches all critical stakeholders faced with the challenge.
A product thought leadership campaign can present third-party data and analysis with the kind of credibility that influences decision-makers – and it can do so at a very efficient scale. With a relatively small number of high circulation Tier 1 business media in North America, PR campaigns can quickly reach the decision-making ecosystem, and get more than the direct buyer thinking through the benefits.
When a major media outlet covers the issue, and the potential solutions, it validates the problem and reaches not just the buyer faced with the challenge, but confronts the C-suite with an opportunity to drive efficiencies.
Sometimes a significant portion of adoption is reaching up to get context to the ultimate leaders of the company – other forms of marketing are challenged to make an impact in this dynamic. While there are fewer ultra-influential Tier 1s, there are not fewer innovative products and solutions rushing to market. Innovation companies need to focus on their impact-of-ROI in earned media to support change, and their buyer.