When executed strategically, social media provides B2B companies the unique opportunity to engage directly with their target audience, demonstrate thought leadership, and is one of the most important tools for cultivating strong brand association with followers.
Having an effective social media strategy in place means going beyond merely cutting and pasting the same content across all platforms and calling it done. Each social media channel requires tailored criteria to fit the personality and behavior of its specific audience. Doing this incorrectly can be detrimental, potentially leading to decreased engagement and loss of followers which can harm credibility.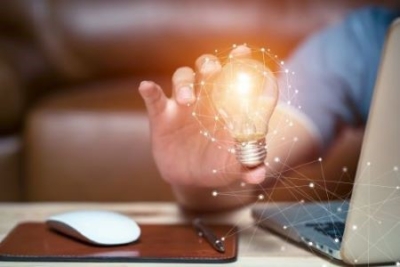 By appropriately utilizing each platform, companies can attract new visitors, garner prospective media opportunities and secure new customer leads. What's the right route to take for each channel, though?
LinkedIn is the only platform built with professional communication in mind. This is the channel that prospective customers will most likely review first, so it's very important that all LinkedIn posts are on brand and provide insight into the organization's expertise without being too self-promotional. LinkedIn is a great spot to share company news, such as new products, hires, clients or other company updates. Posts should include a mix of company insight and meaningful thought leadership, such as trade or business press stories that impact the company's industry.
Facebook is a channel that companies can have a bit more 'fun' with. For instance, it's a great platform to post holiday messages to followers (Happy July 4th!) or to share photos from a team social gathering. Facebook posts can also include a shortened, more casual version of some of the posts that are shared on LinkedIn— for instance, sharing a news story the company was featured in or a trade story on industry trend projections for the coming year. Facebook is also a visual medium, so be sure to include images with every post.
Twitter is the fastest moving platform by far. It was designed to put news, events and conversations from around the world at everyone's fingertips in short, easy-to-digest snippets. This is made evident by the platform's slogan, 'It's what's happening.' It started with a 140-character limit but has since been updated to allow 280 characters. Its broad audience makes it the perfect place to share a blend of business-focused stories (like LinkedIn) and more personality-driven posts (like Facebook). Twitter is less visual than the other channels, as posts that don't have a link to an outside website don't need photos. Hashtags first became popular on Twitter, and it is important to include them in every post. However, to keep the content professional, don't include more than three hashtags per post.
Instagram is an extremely visual social media channel. It was originally created for the sole purpose of sharing photos and was branded as 'the image sharing app.' This platform shouldn't be part of an organization's social media strategy unless it has plenty of images to share or is rolling out a visually-focused campaign — whether this includes products, people, clients interacting with services, etc. If a company does choose to share images on the platform, it's important to include one to three hashtags in each post to expand reach.
Each social media channel has its own personality and purpose. While messages can be similar across the board, companies that are mindful of each channel's preferred needs and the users that frequent them will benefit immensely from a strategically curated social media presence.