Search engine optimization is linked to public relations efforts, but it's not always obvious just how the two strategies go hand in hand. It's critical that marketers view this relationship as a holistic and transformative practice – it takes time, precision and a granular understanding of search engine preferences. SEO largely depends on the rules and algorithms Google and other search engines put in place, which change often and have only become more intricate as time goes on. Having a consistent understanding of these rules and functions – and strategizing how to pair SEO-driven tactics with PR efforts – is an important tool in boosting a company's search traffic.
The following are four steps to incorporate SEO-specific tactics with PR planning to optimize overall search ranking and visibility: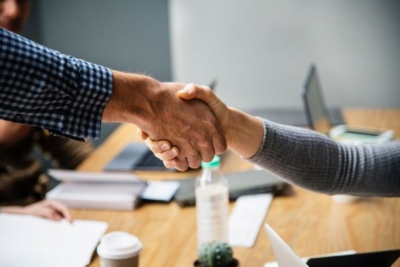 Increase backlinks through organic media coverage
Media coverage not only increases a company's thought leadership and credibility among its target market, but also provides additional opportunities to boost organic search traffic. When reporters interview executive team members or run contributed pieces, they'll often include backlinks to the company's website, which are primary drivers for SEO ranking. Some publications enact policies not to do so to remain as vendor-neutral as possible, but working to secure a diversity of media placements and honing in on those with higher traffic rates and more flexible backlink policies is key in boosting SEO through media relations.
According to Freelance SEO consultant Andy Drinkwate, if a publication doesn't include a backlink within a media placement, there are still ways to utilize the placement for SEO. For starters, be sure to include relevant industry keywords in each bylined article for search term optimization. These terms should ideally live in the title, subheading, or within the first 100 words of the article. Then, be sure to share and periodically reshare the placement on social media, including the keyword(s) in the posting. Increasing online conversations regarding buzzworthy topics will lead Google to recognize the activity as quality content that is highly sought after.
Put out more press release announcements, but only as necessary
Putting out more press releases for newsworthy announcements will increase the chance that more outlets will run the releases, or at least snippets of the news, and include backlinks to a company's website. The suggested cadence for optimum results is one to two press release announcements per quarter, if applicable. Distributing these releases through a wire service will present further advantage, as they are inherently designed for increased SEO and place a company's news in front of top syndication platforms.
It's important to remember that distributing hyper-frequent press releases just for the sake of doing so is not beneficial – it can actually have a reverse effect. Google's algorithms flag this activity, ultimately burying content beneath an already saturated ecosystem of more timely and newsworthy announcements. Additionally, reporters will begin to see through this tactic, making the company's releases seem stale and flatlining their interest.
Reassess the length and cadence of blog content
The SEO rules for blog content change often, and if companies are left recycling concepts or writing short blogs just to meet a cadence metric, best practices suggest that a less frequent pace may be more beneficial. Many companies believe it's the standard to push out one to two shorter blog posts per week. Realistically, longer, more quality content is predicted to drive SEO in 2019, reducing the need to publish so frequently. The days of bite-sized, short-form content have come to an end. Google's algorithm recognizes "thin" content and weeds out sites that contain considerably short webpages or duplicate blocks of information in various places. The ideal length for blog posts per Google's current algorithm settings is around 1,000 to 1,500 words, as this suggests the piece contains helpful information of higher caliber.
Incorporate SEO tactics into the social strategy
Social media can be utilized as a great syndication platform, a medium for higher content visibility and a tool to direct a company's audience back to its website (big SEO indicator!). Companies should strategically publish a balanced mix of thought leadership pieces and personality-driven content with a few more self-promotional "call to action" posts per month that direct users to other content on their website. Lightly promoting products and services on social media, if done creatively, isn't a negative thing.
Sharing media hits on social is also helpful. Highlighting organic content that contains backlinks to a company's website is great for potential syndication and heightened interest. In relation, following relevant reporters and media outlets on social platforms, and engaging with them, can increase the chance they'll see/use future content. When highlighting a media hit, be sure to tag the publication and media contact if possible.
The exacting relationship between SEO and PR isn't always a clear one, but the efforts of a well thought out PR campaign veritably play into the mathematical magic that search engine algorithms operate on. It requires a technical depth of understanding to strategically roll out PR tactics for tangible SEO results, but it can certainly be done.