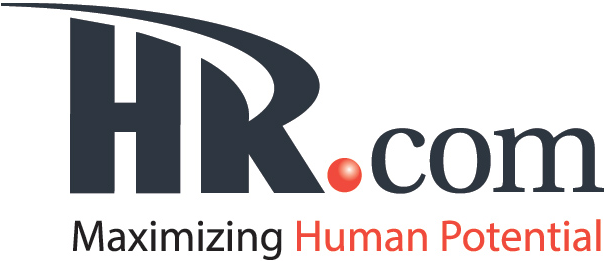 Candidates today expect a certain level of thoughtfulness and personal consideration from recruiters
Posted on 05-19-2022 , Read Time: 5 Min
by: Aaron Elder | Crelate
There are currently over 10 million open job positions in the U.S. waiting to be filled. That's millions of candidates that need to be placed in roles across the country – whether via an internal hiring manager or a staffing/recruiting agency. Talent professionals are struggling harder than they ever have to fill just about every requirement as they work to source and match candidates to the right role. This has proven more difficult than it seems, as the rules of the staffing game have changed.
With rising demand comes rising expectations. No longer are salaries the only factor in a job search. More and more, candidates are looking at the company itself over the job position. 2022 trends show more people leaning toward employers that emphasize and promote digital transformation, hybrid workplaces, upskilling and reskilling, and ESG initiatives. Candidates are also looking for better benefits, employee wellness, and time off when weighing their options.
And more than ever, these rising candidate expectations are spilling over to the recruitment and hiring processes themselves. These processes, which have rightly earned past nicknames like "the black hole," have now become a battleground where the war for talent can be won or lost.
Candidates increasingly expect not only transparency and consistency from a recruiter throughout the process, but a level of thoughtfulness and personal consideration that can be extremely difficult to scale without some serious help.
Unfortunately, many talent agencies are trying to streamline and consolidate these processes by automating them via a series of band-aids rather than taking a holistic view of their entire candidate engagement, courtship, hiring and onboarding process to drive meaningful change.
Whether that be dumping resumes into a siloed matching or sourcing algorithm, deploying a chatbot without connecting it meaningfully to the information a candidate would actually want, or anything in between.
Armed with an unflinching view of their entire recruitment process, and where friction is essentially giving away talent to competitors, what staffing and recruiting agencies need is a comprehensive, streamlined technology platform that's sufficiently flexible, intuitive, and integrated to let recruiters rise to meet candidate expectations at scale.
Gotta Get 'em Integrated: How to Leverage APIs for Recruitment Process Automation
Too often building a recruitment or staffing technology stack on a need-by-need or pain-point driven basis leads to cobbled-together technology that requires dozens of browser windows to open even within a single piece of software, as a talent professional switches from one task to the next through their process.
What is the better option? Investing in a software whose core application tracking system (ATS) serves as a purpose-built toolset, but simultaneously provides deep, native integrations with best of breed point solutions, and an open application programming interface (API) to ensure seamless transitions from one process or step to the next.
Here are a few ways an open API and robust ATS can be leveraged to automate processes that help save time and reduce lost candidates:
Required Paperwork: When a candidate accepts a position, there are mountains of forms that must be filled out for onboarding and compliance. Paperwork such as I9s, background checks, drug screenings and more can bring the onboarding process to a crawl – sometimes leading to lost talent. Flexible onboarding automation and compliance management can help directly feed easy-to-complete forms to candidates the moment they're required, saving recruiters from busywork, and candidates from a discouragingly slow process.
Queued Jobs: For staffing, in particular, the fastest way to lose talent is to not have the next opportunity ready for a contract employee when their current assignment ends. Technology can be a massive assist to recruiters and account managers here, from setting reminders for assignments to scheduling, to deployment, so workers stay gainfully employed and your pipeline remains full.
Engagement: Automation of sourcing and initial candidate engagement is not a full substitute for the human touch of a recruiter. But it does give them an option to scale their sourcing and initial touches significantly. Rather than taking the recruiter's time to chase a passive or non-responsive candidate at every turn, a rules-based engine or recruiting candidate relationship management (CRM) system can act as an Iron Man suit for recruiters in high touch, high-volume sourcing and recruiting. From delivering key check-in messages in the early going, all the way to communicating status in a recruitment or deployment process.
All of these solutions help build a more efficient, more productive process for not only the recruiter, but the candidate as well. Automating away tasks and processes that don't replace the human touch, but instead increases a recruiter's ability to focus on the more meaningful and impactful part of their craft, connecting amazing candidates to great opportunities.