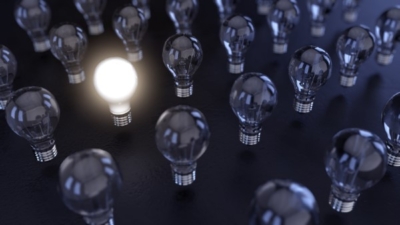 Marketers have a vision for "ideal" outcomes in public relations, but it's easy to instead settle for opportunistic earned media coverage. Valuable, category-defining media coverage, which conveys complex and nuanced messaging, cannot be worked into a pre-existing narrative; it has to be intentionally created. While trend inclusion can and is an essential part of the mix, truly innovative companies have an opportunity to define the trend – not simply participate in it.
Does it seem unattainable to lead the conversation? Being a thought leader is an intentional way of programming a PR initiative. It starts with a framework where decisions are made in advance of execution, and in the context of the actual concepts being covered by the media. Instead of seeking a second or third seat with an existing roundup of ideas, an intentional PR campaign can serve as the architect. Intentional PR isn't about thrusting flash-in-the-pan, useless concepts onto the media – it's about methodically identifying the gaps in understanding and the holes that can be filled with relevant information, with high sensitivity for the recipient of the media coverage, i.e., the audience.
Here are three ways marketers can advance an intentional PR campaign:
Composite the environment– Researching the relevant earned media environment and the conversations transpiring in a company's segment is critical to developing a meaningful PR strategy. The different perspectives of the media outlets, their priorities for their audience, and the recurring areas of interest for the reporters themselves should not only be studied, but composited. The more familiar one is with targeted media, the more intelligently PR can initiate a conversation. This is a critical first step for anthonyBarnum's team.
Stop 'leading from behind'– High-inflection innovation companies cracked a market for a reason—they solve a major problem and increase efficiencies in a way never before successfully executed. The PR strategy needs to understand the foundational markers of a company's disruptive solution, and then contextualize it at the next level. Marketing and PR need to make sure they're not just positioning the solution as another "cool thing" in another "cool category," but pushing the messaging and thought leadership to be as distilled, data-driven and powerful as possible to warrant a leadership position.
PR needs a framework– Intentional PR programs should begin with an advanced mapping exercise to align marketing and PR objectives with the solution/product differentiation. This framework should dictate the key elements of thought leadership, set goals associated with coverage cadence, and define conceptual emphasis and audiences. anthonyBarnum leverages its Objectives Map format as its framework with clients—going from big picture objective down to aligned PR tactics.
Great PR is not an accident. It isn't a series of relationships in the media. It is not a good conversation or a roundup featuring a dozen competitors. Great PR is an intentionally driven initiative designed to serve all stakeholders in its ecosystem; the corporate brand, the media outlet seeking to interpret new concepts and, of course, the recipients of the information.
To effectively execute in PR, companies have to do more than show up – they have to originate and execute with intention.