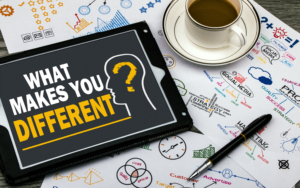 As marketing balances the complexity of demand generation, conferences, webinars and social media, PR sometimes ends up as "nice to have" versus "must have." But, in an increasingly complex innovation-driven economy, media coverage remains a critical resource for target audiences. Not only can a single media placement generate exposure to millions of people, it can lay a narrative that is referenced forward and generates a cascading return. And, as an ongoing program, PR creates an impact that only gains momentum and positions the company as a force and leader.
While other marketing programs are critical to a successful, scalable sales organization, PR delivers value that cannot be fully attained by these means. Whichever way it's sliced, the third-party evaluation of innovation within the context of media reporting offers key benefits not found elsewhere: Category leadership and valuation require an x-factor that traditional means of marketing cannot deliver alone.
Category leadership: An innovative product or solution-set positioned through succinct and compelling messages that intersect with critical trends has the potential to deliver high-value press. The objective is to create compelling concepts the media can evaluate and cover, resulting in stories that are aligned with business objectives. This is especially powerful and valuable when the targeted media outlet has a readership representative of potential customers.
When aligned well, the coverage of the innovative product or solution-set benefits from a new layer of validation. Over time, a robust PR campaign focused on products or solution-sets positions it for leadership. For example, a bylined article offers credibility, the next interview reiterates key points and the product coverage brings the previous concepts together.
As media results build over time, an ecosystem of thought leadership and coverage that feeds a set of ideas or way of thinking culminates. The objective is to steadily move into a de facto leadership position as the innovator that matters in the market. Inherent to this strategy is third-party interpretation and validation.
Relevance and Valuation: A company with a differentiated offering needs to market to not only revenue-generating audiences, but also investment and other financial sources. A one-directional traditional marketing approach capturing the company's vision for key audiences serves an important purpose, but it's ultimately self-promotional. The only way to garner relevancy is for the value of the innovation to be echoed back by an objective third-party who also buys into the evolution, trend or solution-concept. Ongoing validation of the company's expertise and perspective creates relevancy.
No one loves relevancy and validation more than investors. Investors – whether public or private equity holders – depend on third-party rational analysis to create a context for their decision-making. Unable to understand every layer of every single economic opportunity, investors widely leverage the media to discern opportunities and trends. It's never going to be the only source of decision-making, but it's an important facet. And, valuation often rests on the potential of a company's future. Media who cover the future of industries have a great deal of impact on how investors evaluate potential.
Companies benefit from thinking through how their marketing not only converts revenue but drives acceptance of their vision, innovation and approach. Marketers and executives alike should build strategies that emphasize their x-factor through PR.