PR has numerous X factors of value. We often evangelize the value of PR in terms of lead generation or as part of a marketing ecosystem, but some outcomes are frequently overlooked. Data marketers analyzing how they're going to move their revenue streams forward are driven to define tangible ROI – as they should be. However, there are other rationalizations and measurements that may, in the long run, have an even greater impact. One big example is talent attraction, retention and corporate culture.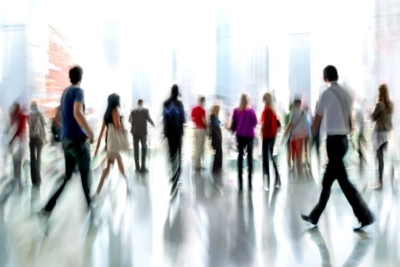 anthonyBarnum has many specializations in transformative software for vertical markets—one of which is talent management, workforce, training and retention-performance software solutions. It's fascinating to see the many amazing companies pioneering ways to improve and evolve the diversity, culture and efficiencies of their talent. With our feet planted in this market, we have a pulse on the challenges companies face with their workforces and how solutions are emerging with mega innovations to address them.
The dynamic and value of PR impacting a company's workforce is not typically identified as a primary driver of ROI for their campaigns. Yet, a company with buzz and a strong mojo can be an important factor in attracting and retaining candidates.
Here are three areas PR can impact talent:
1. Recognition of innovation for retention and culture – Teams work extraordinarily hard to solve complex challenges within their technology offerings and markets. To garner recognition in a well-respected media outlet is, in turn, a big win for the company. Do not underestimate the external value validation has to the individuals who have contributed to the creation of the offering. When the piece is published, it doesn't hurt to promote it internally. Earned media is seen as a win because it's coming from a third party.
As a veteran communications strategist, I'd advise the executive promoting the aforementioned coverage to steer away from "Way to go team!" and offer more thoughtful commentary such as, "This is a result of the collective work of the team and reflects your commitment to delivering to our customers, disrupting our market and innovating the field."
2. Strong coverage attracts talent – The best talent wants to work for companies making an impact. In extremely competitive segments of the workforce, talent has numerous choices of where to align themselves. Articulating the value of the innovation the company is focused on, creating buzz, and positioning how the technology is advancing its market are important to future talent torn between offers.
Reaching talented prospective employees is a tricky process. Earned media can be a great way to predispose and sell talent on the differentiated value of the company. It's an X factor that cannot be ignored. We recommend adding region-specific media to the PR mix to reach talent for growing companies in competitive markets.
3. Go beyond coverage for good works – Some companies think they are positioning themselves well to talent by publicizing their commitment to different causes through donations and charitable volunteerism. While they are – and that's great – it's simply one dimension. The best talent needs more than a day of volunteering; they want to get a sense of the vision coming from the company and its ongoing commitment to innovation.
To that end, it's important to focus on the core mission of the company as well as its charitable/community works to balance the brand in the eyes of prospective talent. Also, recognizing the innovation of the existing team and market offering supports the idea that future team members will be part of an exciting set of objectives driven forward by a great team.
PR is an important strategic asset to marketing, but its reach and impact is multidimensional. What marketers are seeking to achieve for the brand shapes talent's understanding. In reviewing a PR campaign, and seeking to rationalize its ROI, it's worth a conversation with the people on the front lines of talent – gather their perspective on what preconceived concepts top talent has of the company as a point of exploration within the PR objectives. For elite, high-growth companies, let's put retention and talent attraction on the front burner of PR strategy—there's a lot of synergy.