Innovation companies are focused on reshaping their target markets. To do so, they must first define the intersection of their differentiated solution and their markets' pain points. There are a variety of ways in which data marketing executives do this: Content of all kinds, webinars, and contextualizing their solutions to analysts. 
Another way is through PR, of course. But one key advantage of PR, versus other forms of content and communications, is its role in bolstering SEO. This simple, but high-value residual outcome can serve as a way to tangibly measure the penetration of these crucial category messages. While other forms of measurement, including Share of Voice and top-of-pipeline, are important, the value of SEO enhancements is significant. Executive marketers would be wise to evaluate the correlations of PR to SEO as part of their key metrics.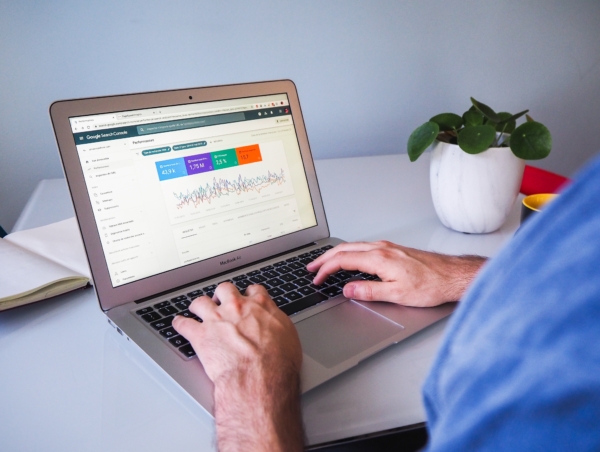 SEO can be created from PR campaigns through several strategies. Here are the top three:
1. High-profile placements
Amid rapid shifts in the economy, advancements in healthcare brought forward by the pandemic, technological transformations across industries, and new policies coming from the administration, the media are hungry for insights. These insights, encased in important thought leadership concepts, and paired with experienced media relations, can generate high-profile earned media coverage. Ranked above most other forms of content, these published pieces can help companies quickly race to the top of search engines. 
Through high-profile media placements within top trades, high-circulation regional, or Tier 1 business media, companies can create a presence online that supports credibility and their key brand positions. The higher the circulation, the higher up it will be on search. 
High-profile media placement strategies are often blended in campaigns and very helpful for innovation companies seeking to reposition capabilities or put a stake in the ground related to macro trends in the news cycle. 
2. Expert bylines
With reductions in reporting staff resulting from dips in ad revenue during the pandemic, there is more demand than ever for expert contributed pieces. These pieces have many benefits, including being able to control the totality of the content and align it to key strategic messages. 
Be warned, however, these pieces cannot be advertorials. Each expert piece must be unique and be approached from an authentic expert voice offering high-value insights to the audience of the outlet. These pieces are time consuming, but the end result is a perfectly executed narrative. The other benefit is that backlinks are often carried—offering additional bumps to SEO.
This strategy is particularly important for companies in a very emerging field. It can help establish the bedrock of an entire category. 
3. Wire distributions
Back in the day, newswires were a source of breaking news in newsrooms around North America. Now wire distributions are important for public companies and announcing major transactions. For private companies, press release wire distributions are generally less impactful, but they are a central way to populate search results with news of significance for a company.      
While most media coverage will be spurred by one-to-one outreach and conversations with reporters, it's still important to officially announce key news via wires to provide information to company's stakeholders – partners, customers, and those following the company's activities. Finally, one of the sometimes overlooked benefits of wires is the broad distribution of links – and SEO results. 
All funded innovation companies need to be executing press release distribution on a wire – at least for a portion of their most critical news. But, to optimize the value of the release, distributions need to be paired with a meaningful media relations strategy. 
Innovation companies need SEO
With marketers executing sophisticated strategies across numerous channels, the correlation between bolstering SEO and PR can sometimes get lost in the shuffle of priorities. anthonyBarnum has many clients which are vested, however, in strong SEO to drive more traffic to their site and create a presence in search that reflects where they are today.
In all the metrics available to gauge the value of PR, don't leave SEO off the table – measure it as part of the performance of the campaign to further quantify value.