Many industries have suddenly found their stack of marketing strategies out of sync with the new realities of the COVID-19 pandemic. For one, conferences have been put on ice for key months of the 2020 season. Secondly, more companies than ever before have been jamming up inboxes with coronavirus content, thus making it harder to stand out through the noise.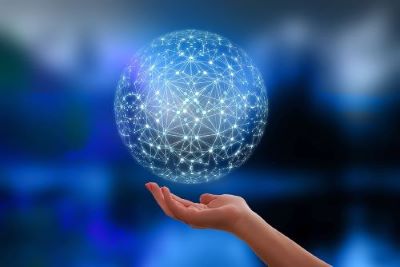 Meanwhile, many innovation companies have rapidly retooled or repositioned their products to serve their customers in the context of COVID-19. This has been an amazing sight; companies are launching products to serve their market at lightspeed. It proves just how agile technology and advanced marketers are when faced with pressurized market changes.
Alternatively, some software companies have perennial value and are positioning their brand and platform for its efficiencies—helping their markets understand how to navigate through COVID-19. They recognize that as some competitors go into hibernation, their bursts of energy drive market share.
What can marketers expect from a public relations perspective? Well, there's both good and tough news.
The Good News
For companies that have created a new solution to advance their market in the face of COVID-19, the pay-off can be big. We're seeing campaigns with 2-3x the average placements in Tier 1 national media outlets, and exponential interest from trade media. Many companies have had solutions that could easily pivot to emergent circumstances—and their adoption can be critical to key public and private sector segments gearing up for a sustained battle with the virus.
The Challenging News
In my 23 years in PR, never has there been a more rapidly transformative news environment. Sometimes key themes dramatically shift within just 24 hours. Meaning, a concept can reach saturation-level coverage within days. To combat this, companies need several approaches to their thought leadership related to their product predefined to ensure an agile approach. It also requires a very proactive analytical PR team to continually analyze the nuances of the news environment.
This begs the question – "What if I have a product launch with no direct tie-in to the pandemic response? Should I push it back?"
To answer this question thoroughly, it may require an analysis of the product in context of the market. However, depending on the specific market audience, there is room for non-pandemic news. While experts have different perspectives, the light at the end of the tunnel will shine enough to transition media coverage from a reactive position to a more recovery projection position.
There is absolutely no advantage to not asking the question from a professional, and then measuring pros and cons. There is also never a disadvantage to working in advance to be right on top of the opening when it does present itself.
From my exhaustive reading on the progression of the pandemic, the swath of forecasts and data is wide and varying. But as we see cases, hospitalizations and epicenters decelerate, everyone – the media and business – will begin rebounding. While I cannot foresee the moment, we are seeing many innovation businesses take a deep breath and push forward.
The bigger issue may be that marketers no longer have the same set of longstanding marketing tactics to advance their pipeline in the near-term and need to evaluate more pivots to their stack. We may find events and in-person deal-making is deferred longer than other forms of recovery. In light of this, marketers are and should continue to evaluate high-intensity PR to bridge the gap.
I'd love for you to join me on April 16 at 1:30 pm CT for my live webinar where I'll address PR for lead generation and delve into the above issues in more depth with real-life examples. Let's navigate this together.