It is probably fair to say that we are all welcoming the turn of a new year. Executives had to rapidly transform to support their markets during the pandemic. Q1 2020 plans were quickly scrapped to make way for a new map forward. anthonyBarnum saw many of its clients transform their product offerings, launch pandemic strategies, and find new ways to build their category and pipeline. Hectic and unknowable, last year was a series of challenges that reshaped innovation companies.
As we get off to a bumpy start in 2021, many of the companies that made it work in 2020 are seeking to position for greater market share and growth velocity. But everything is not the same as it was – PR included.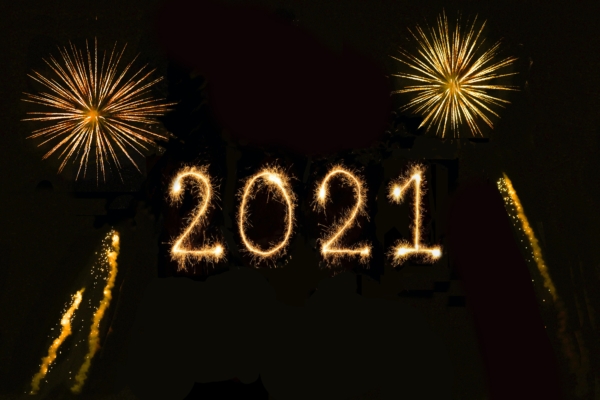 Here are five points marketers need to know about PR in 2021 – and what they can do to stay ahead: 
1. There are fewer reporters on staff.
2020's economic uncertainty resulted in many layoffs across newsrooms. While this will likely ease in 2021, don't look for it to happen until the latter half of the year. 
Fewer reporters on staff mean innovation companies will continue to have the ability to contribute more expert byline articles from their spokespeople, if campaigns are designed correctly. There is a real opportunity for companies to proactively forward their vision for their markets within this highly shapeable form of PR. Our advice is to take advantage of all the space available for contributed expert pieces to forward your category-ownership strategy — before that space gets more competitive. 
2. The political climate has worsened.
At what point do we retreat inland from the high tide of partisanship in America? I could not possibly make any real predictions. The rhetoric and climate continue to be heated. It's easy for people to get caught up in the heat. And, even for innovation companies, there are products and offerings that easily cross over into a politicized subject matter. Spokespeople are more vulnerable than ever to be ensnared. 
Our recommendation is do more media training, and proactively define positioning and talking-points to create a framework for expert spokespeople to avoid any snags. Whether there is a desire to position the company's values, or a desire to stay out of the fray, more than ever the path forward needs to be defined. Avoiding blunders starts with spokespeople who are trained to focus on the company's priorities and interests. 
3. Companies are making up for time lost.
Rolling into 2021, marketers are seeking to gain significant ground, as early as feasible in 2021. They, like many economic experts, see the economy gaining steam in the second half of the year. Given their markets have been the most resilient, they are trying to be ahead of the curve. What this means is that we can expect an increasingly crowded news environment as we move closer to the summer. 
As our analytics on campaign ROI have long demonstrated, marketers spend less on PR when they have a steady campaign over a longer period of time. Marketers would be best served by starting early on PR – this will help them gain an editorial edge as more companies jump into the thought-leader pool. 
4. Diversity and inclusion remain at the forefront.
For many innovation companies, representing their missions related to diversity and inclusion initiatives is important. We would anticipate ongoing focus and a resurgence of focus on outward facing diversity and inclusion related communications in the coming months. 
We strongly recommend a thoughtful approach on how your D&I initiatives are publicized and communicated. The most powerful efforts focus on substance, outcomes, and data.  
5. Events have changed, forever.
Pipeline-building industry events are likely forever changed. Starting in 2021 we will see a mixture of virtual and in-person events, as the latter come back online. Some industries heavily relied on in-person events as key drivers of their business development strategy prior to the pandemic and are waiting for them to come back online as before. With the rapid adoption of virtual events and webinars, marketers in industries with a strong in-person event strategy have had a new standard take shape. If mixed correctly with a thoughtful strategy, the new paradigm may give creative marketers an edge.
In August 2021, for example, a company may go about its conference as it did pre-pandemic, but then launch its own virtual event, including recaps of the central industry event a few weeks later. 
"The point being this: Marketers may be able to capitalize on new expectations in 2021, instead of just reacting, and carve out more reach for their brand."

-anthonyBarnum 
Eyes Forward
As we approach a post-Covid era, there is room for more creativity by marketers to find new and blended marketing strategies. PR was a key tool leveraged by innovation and platform marketers to continue their missions, while other tactical approaches had to be put on hold. In 2021, in particular, PR can be used to get ahead of markets and categories, while supporting the priorities and creative thinking needed to take full advantage of the recovery. 
For key learnings on PR during the pandemic, view our webinar on launching products during the new-new normal here, or contact us if you're ready to get ahead of 2021 with your PR efforts.