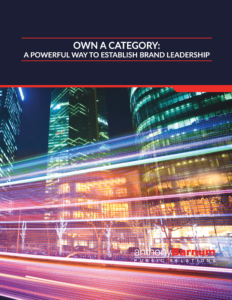 A company's sales, position in the marketplace and brand value are largely set by how well it differentiates itself in the market and can effectively demonstrate its unique, more efficient or effective differentiators. The ultimate objective, however, is to so thoroughly own a category that target audiences confuse a brand name with an entire market segment. That's just the sort of thing that's happened with pinnacle consumer brands: Jacuzzi, Band-Aid, Chapstick, Ping Pong, Kleenex, Scotch tape, Crock-Pot, Sharpie, Q-Tips, Xerox, Rollerblades, Jet Ski and many other common examples.
Most B2B midmarket companies today, however, exist in worlds where a common framework and vocabulary used to define their market segment is already in place and has been for years. That's largely why most companies use existing definitions and vocabulary to describe their own products. It is, in fact, sometimes the best option.
More articles are available on our ePapers page.
Contact us for more information on how your organization can benefit from high-impact public relations and social media.
515 S Capital of Texas Hwy, Suite 240, Austin, Texas 78746 — 1-512-329-5670 – info@anthonybarnum.com