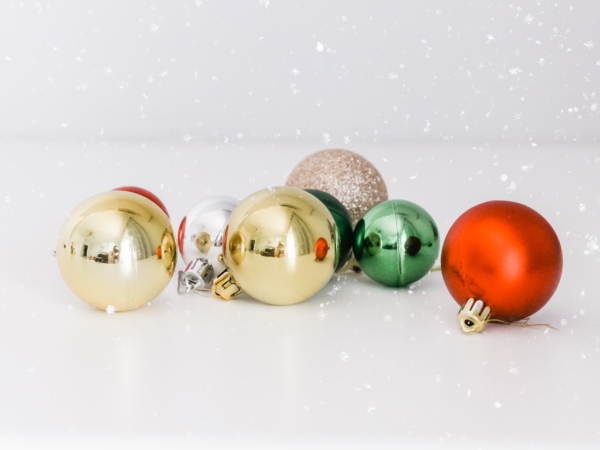 The holidays are a busy time, but there are ways marketers can leverage the ebbs and flows of the season to maximize the reach of their message. If you are seeking to get a jump on the new year, the latter half of the fourth quarter is by no means just merry and bright. It's a strategically important window that can position for optimal momentum in Q1. For anthonyBarnum, we often see programs take flight amid the holiday season. Here are some of the priorities taking shape from forward-looking tech platform companies: 
1. November is big for breaking news
November is a month we typically see a surge of acquisitions, fundings, and product launches. We are often executing some of the heaviest news of the year in November. 
Tips: It's important to start planning in early November as reporters and editors are focused on gathering stories and zipping them up prior to the Thanksgiving break. If news cannot be announced by mid-month, it may be best to hold until after the holiday to ensure it has enough time to be pitched and garner coverage. Some announcements, such as transactions, often cannot be timed to maximize reach. To compensate for less-than-ideal timing too close to the holiday, the focus needs to be on precision  targeting of media and having a longer-tail follow up strategy.
2. November and December are ideal for thought leadership pitching
It may be counterintuitive to most marketers, but these final months of the year are a great time to reach out on thought leader concepts looking ahead to the new year. Many of our clients recognize the traction that can be gained. 
Editors and reporters take time off, as do all of us, but this can be an opportunity: if timed correctly, thought leadership can be pitched right when they are trying to stack their pipeline of stories before vacations, or immediately upon their return when they need to quickly line up new stories.
Tips: Look at concepts within a lens of the new year and what trends are likely to emerge within your industry or are poised to be carried over. Commence shaping the thought leadership in early November, for execution leading up to Thanksgiving or the week following. The same is true of the Christmas/New Years holiday. Work to have concepts in hand early in December for execution leading up to the break. 
3. Look ahead to Q1 beginning in Q4
Those first two weeks of January are a strategically valuable window in PR. We guide our clients to be the first ones out-of-the gate in the new year. For existing clients, we have major announcements under development as early as mid-November for release in January. We're working that far in advance to strike.
Tips: If the plan is to execute in the first quarter for results within the first few weeks of the new year, efforts have to be under way up to four weeks in advance. Timeframes can be condensed to accommodate, but it means executives will have to be on hand to approve announcements when they'd rather be winding down. 
The bottom-half of Q4 is a strategically important time for public relations plans and actions to be defined and executed upon. Working in advance, turning the focus to new year themes, and planning in to create an impact when customers and stakeholders re-emerge from the holidays pays off this time of year.
If you're looking for more help executing thought leadership and category ownership-driven campaigns for EoY or Q1, reference our library of PR resources here or get in touch to work with us directly.