By Dian Schaffhauser 04/21/20
CrossBraining has launched an enhanced version of its program for experiential learning and assessment. The program, also called Crossbraining, allows users to capture their learning process in sub-45-second videos, whether in person or remotely, using cameras, including GoPro action cameras. The application, which is cloud-based, operates from two sides — the teacher's and the student's. The teacher can create a new lesson with the details, overview and goals for the assignment. Then the students work through the lesson while recording it, then upload it for teacher review and assessment. Videos can be edited within the software by either participant. Uploads can also include narration and reflections.
"As a former teacher of 22 years, I personally understand traditional testing may not always suit every student's ability to demonstrate their knowledge," said Josh Nichols, founder and CEO of the company, in a statement. "Our ed tech platform was created with that in mind and was designed to empower all learning styles and needs, while also building confidence by bringing real-life concepts to the classroom."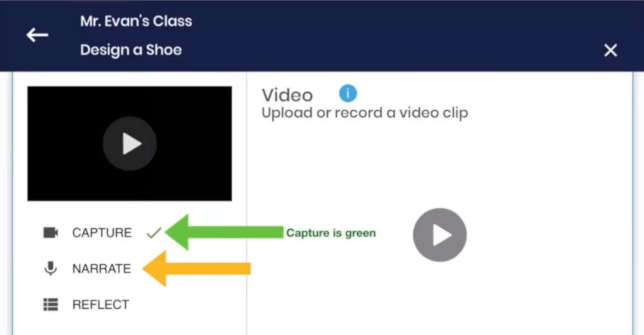 "CrossBraining helps my students organize and show their learning progress from beginning to end, while also providing me time-saving classroom and project management capabilities," noted Matt Hawkins, an educator who runs the school's innovation lab at Michigan's Gull Lake Middle School. "The platform also engages my students in a way that motivates them with deep, versatile learning."
To help K-12 families, CrossBraining has posted a set of hands-on education lessons. And the company has teamed up with GoPro to encourage people to build the collection by encouraging them to post their lesson from home online as part of the GoPro #HomePro challenge, "Putting our content where our house is." Every day GoPro will pick five of its favorite content submissions and the creator will win a HERO8 Black or MAX camera. If a lesson plan is picked, in particular, that person will be awarded a GoPro camera and a year's subscription to CrossBraining. The contest runs through Apr. 30, 2020.Details can be found at GoPro.com.
– See more at: https://thejournal.com/articles/2020/04/21/new-program-uses-video-capture-for-assessment.aspx