As coronavirus changes life as we knew it, these education experts offer advice on how to make the transition to online instruction.
By Dian Schaffhauser
03/23/20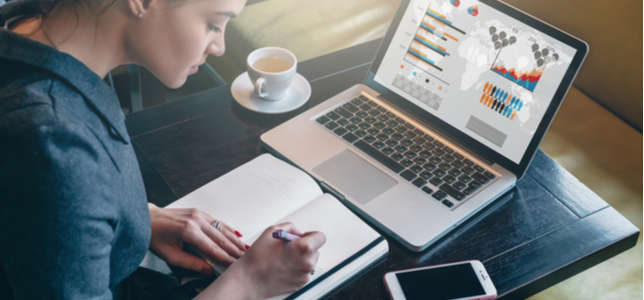 Numerous districts and schools across the country suddenly find themselves in the position of having to teach students at home due to changes introduced by the national response to coronavirus and COVID-19. While every school has its share of early adopters, people who have been flipping classes and using blended learning for years, there are plenty of other teachers who are new to the process. To help schools make the transition as quickly and comprehensively as possible, THE Journal reached out to education technology experts across the country to answer the questions we believe nearly every educator is rushing to answer right now.
I would start with Zoom. The software offers a robust platform to host most online courses, and have a free version that is suitable for most teachers and students.
— Shaan Patel, founder of Prep Expert
1. Setting up a course shell for [teachers] is a first priority to give them a space where they can upload material, connect with students and post assignments. The platform should automatically enroll students.
2. Provide tips and tricks available for faculty members new to online technology.
3. Have the faculty start with a few simple tools — for example, drag and drop a syllabus and content for that week's activities and set up a discussion area for students to work together on activities.
4. Add an activity feed that offers a Facebook-like experience on the course homepage where teachers can post activities and have conversations with students.
5. And as they get comfortable, help teachers with gradebooks, quizzes or more advanced features to keep students on track for success and engaged.
— John Baker, CEO, D2L
I would encourage administrators to have their instructors learn how to use video conferencing tools and once they feel comfortable with those tools, to promote the idea of having remote professional development through webinars and video conference calls so they can understand the student perspective. They will learn about some of the distractions that occur when a student is remote. If they are aware of some of the distractions, they can address them and help students navigate them.
— Josh Nichols, veteran teacher and CEO/founder, CrossBraining
Start with reassurances: Our goal is NOT to create a beautiful, fully-featured, six-hour-pers-day online learning experience for all students. The goal is to prevent students from losing any ground while school is out and work on fluency or automaticity for what they've already learned. Start with reading then add some writing and math. Kids can do lots of age-appropriate science "experiments" at home just cooking with the family. Next steps could be replicating what happens in your face-to-face class online. There are lots of free tools that will let you upload a PDF so your students can annotate on a worksheet. You could do a video call with a conferencing app. Send your students links to newspapers or content sites. If you're already using different apps in your classroom, use them more.
— Hilary Scharton, VP, Strategy, Canvas
Same question regarding students: If they don't have experience with online learning, where's a good place to start?
Start with providing information that they can read or maybe even print out. Give them a list of things to do — it can be to make something, to research something, watch something or "go" somewhere like a on a virtual museum tour or virtual field trip. Provide a list of resources; a quick Google search will provide lots of things that can be used, but to ensure they aren't overwhelmed, point out a few that you recommend.
— Kara Longo Korte, Director, Product Management at TetraVX
Start by going simple. Use technology that students may already be familiar with, such as Google Classroom and Google Docs. If the district is utilizing ClassLink or Clever, students will have an easier time logging into various online services. Set clear expectations for what needs to be completed with [plain] and concise instructions. Don't forget to share these expectations with parents as well, because the parents will be the student's first line of support. Even if students are not learning new materials, providing reinforcement activities will stop students from regressing.
– See more at: https://thejournal.com/Articles/2020/03/23/Moving-to-K12-Digital-Learning-Immediately-Where-to-Get-Started.aspx?Page=2