CEOs are challenged with multidimensional demands on the marketing front. A CEO knows what they want to see, but not always how to architect the most efficient outcome. It gets worse, with such a complex marketing environment in general, it's getting harder for CEOs at the helm of the ship to understand what expectations, metrics or outcomes to assign via their marketing.
It's easy to assume all the skills and requirements of marketing are encompassed in a single person or in a small, internal team. The problem with that assumption is that the full scope of marketing is so multifaceted and highly nuanced, it requires a deep bench to optimize basic outcomes. A single individual may bring critical talents and skills, but even the best of us find our hard skills outstripped quickly within a robust marketing ecosystem.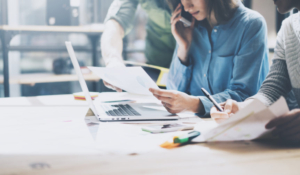 The right business vision will never be accomplished by the wrong skillset. And this could lead to all kinds of fiascos: damaging the brand, pouring money out the window without return and irritating revenue generating or turning off prospective revenue sources. There are too many messes to list.
Often, CEOs have a great vision for the brand and the outcomes they associate for marketing. Then, for whatever reason, they get overly tactical and mix the vision with a series of tactical deliverables. An approach that is more likely to be sustainable and have recurring ROI, however, is to have the vision translated into an architecture, and then let this architecture (which is defined as the vision + strategic outcomes) drive the tactical bits and pieces that bring it together. To really make the architecture work, it must be defined with a timeline of metrics based on best practices. Also, get ready to bring a ton of skills together for a length of time that could be anywhere from a couple of months to multiple years.
Ultimately, fractional teams, AKA consultancies and agencies, turn out to be highly efficient and effective. With the right team, leveraging their strengths fractionally under a unified methodology with defined metrics, the outcomes can be highly valuable.
The fractionalization of skillsets in context of a meaningful architecture works for many disciplines, and especially, the ever increasingly complex world of marketing.
Sometimes, anthonyBarnum is stepping into situations that are architected, but often, there are significant questions and decisions to be made within an incomplete architecture. The organization has talented people, but still needs additional fractional talent to bring the vision together. Other times, there is no architecture – the CEO has a vision and needs guidance on how to systematically implement a series of marketing-related initiatives to move their company forward.
If a company's vision is to be the leader or expert in X category, they must look at every facet of their marketing. The process begins by asking core questions:
Is this vision aligned with my messaging or has the messaging become out of step with what we tell stakeholders?
Does the very visual identity encased in the website look like who we are trying to be and appear compelling to who would select us?
As a company, are we clearly explaining our differentiators, capabilities and values within all of our external points of communication?
We are high-growth and expanding – Will stakeholders see that if they search us on the web?
Are we the go-to expert in the media actively engaged in a conversation about the advancement of our industry and the industries we impact?
Are we adding value for our stakeholders (customers/employees/shareholders) by being a transparent presence in social and owned media?
Within these questions, it often becomes clear that no one tactic can embody the vision; no one person or small team can do all the things that need to be done; and there is no way to do this without an investment.