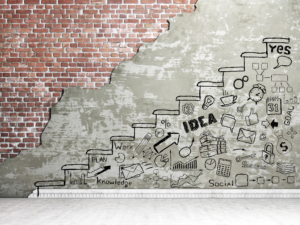 High growth companies poised to own a category deploy advanced strategies to target their markets. Marketers leading the effort often sculpt advanced thought leadership and deploy it across tactical channels – demand generation, social media and PR. They frequently juggle numerous concepts, well-architected content and marketing technology platforms to orchestrate it all. With the pipeline delivering results, what are the next levels for marketers to consider?
PR is a great conduit of advancement and a way to take pre-existing thought leadership to the next level of return. Here are a few strategies to consider when playing to win —
Go mainstream with industry transformation. Instead of locking into targeted trade media exclusively, create a national, mainstream business media push. This can be done by extrapolating the key differentiators of a company's solution and pairing them with timely trends, research data and a logically crafted position. Outlets including Fast Company, The Wall Street Journal and Reuters seek to cover concepts and technologies that deconstruct and evolve all kinds of industries – from the most innovative sectors with a history of advancement to seemingly stagnate industries poised for disruption. Do not assume your company's offering serves a market that isn't "cool enough" for the media. The reality is that many sectors off the beaten path are sometimes more interesting to reporters.
Utilize bylines. Leading media outlets are ready to publish insightful and advanced analysis on a spectrum of sectors and issues in business. Working with an executive to author a powerful piece that gets published demonstrates the company's expertise and reaches a broader audience outside the usual marketing circle, not to mention supports good old-fashioned search rankings. All kinds of tier 1 media – from Forbes to Wired to Bloomberg – publish meaningful, heavy-weight pieces analyzing a range of concepts in the form of expert bylines. Executives need to communicate their vision. Not only does this advance a company, but a well-done byline is also an important way to connect across sectors and trends.
Create a joint campaign. Strategic demand generation and content campaigns build pipelines, but industry partnerships with nonprofits or expert research groups offer credibility. When defining a new category, work with other stakeholders and proponents who can support the vision in a joint effort focused on advancing core issues. There are often meaningful resources that can get behind the very challenge a company's product or solution-set solves. In a collaborative PR initiative, the brand benefits from third-party validation while demonstrating its passion for its market.
Great marketers work on multiple dimensions to drive revenue and returns for their companies. However, there is also a time to analyze big-picture strategies that reach larger audiences and shape the category. The investment in time and resources may deliver a less linear outcome initially, but a well-executed, next-level PR campaign can offer distinction, reach a broader audience and deliver outcomes that push a company into a new sphere of influence.