In the early conversations about the potential of a PR campaign, leading growth marketers typically aim high or aim for their target decision-maker. While there are many nuanced strategies within PR, depending on the business objectives of a specific organization, marketers typically elect a trade heavy or big national vision.
Unscientifically speaking, anthonyBarnum's clients are split nearly 50-50 on their priority. Let's unpack, as a composite, the reasons for each of the strategic preferences, including the benefits of each approach, as well as some pros and cons.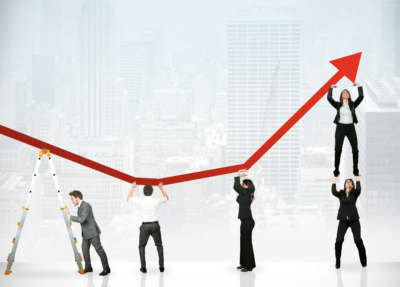 Aim for Trade
anthonyBarnum generally defines trade to be a media outlet that caters to a defined industry and/or subindustry audience. There are literally thousands of trade media outlets catering to any number of segments – health care, finance, call center operations, municipal decision-makers, CIOs, beverage distributors and fish-keeping enthusiasts. If you can conceive a niche, it's likely there is trade media following the subject.
Given the specificity available in the form of trade press, the single most common rationale for a trade-specific focus by marketers is to reach their revenue generating audiences. For many companies, this is about building brand and expertise in front of a defined audience as part of a larger objective of lead generation. For some, their technology or service solution is so specific to a defined target audience; it is the single most efficient way to leverage PR.
There may also be the perception by the marketer that the subject-matter is not compelling enough to bubble up to a national audience in a consistent capacity. Often though, anthonyBarnum can offer up suggestions on how to reach beyond trade to extend visibility and influence by garnering earned media coverage in Tier 1s.
The benefit of trade media coverage is the ability to reach that coveted target audience via a credible, third-party source. The outcomes can be tremendous amounts of lead gen. Often it's easy to build a cadence of consistent trade coverage once the company has proven to be an insightful resource to the outlet's readership. It is a reliable, executable strategy at high-cadence and, in a short time, can be an X-factor in lead gen programming goals.
Trade media exposure, though, has its limitations. It does not necessarily directly position the company as a high-velocity innovator. It can constrict the company's positioning and messaging which will need to constantly go back to "what's in it for the audience" versus "what's the big vision for transformation of the industry." Trade media serve their audience first and foremost and do not want to overly promote the many vendors seeking visibility. The art is to balance trade-specific thought leadership that has value but steers away from overt promotion.
Go Big or Go Home
Some companies want to establish a Tier 1 campaign and go for maximum exposure. Tier 1, by anthonyBarnum's definition, are typically more mainstream general consumer or business outlets with a circulation of over half-a-million. While people often associate Tier 1 with the top 10 media outlets that come to mind – The New York Times, Wall Street Journal or NBC – it's really a more nuanced category than meets the eye. There are numerous media outlets which cater to a specialized audience and have circulations that are in the multimillions. These outlets, which have different centers-of-gravity, increasingly blur the line between definitions of Tier 1 national business and trade.
For some companies, the "go big or go home" strategy helps them reach the highest level of decision-makers. The PR is part of an overall marketing effort to shift perceptions and introduce a more innovative and efficient solution based on their company's approach. In other cases, the drive for big-name press may be to highlight the company's categoric innovation as a way to create valuation through media validation. Big press has the power to propagate the foundational thought leadership inherent to a company's advancement.
However, like trade, there are some elements to consider. First, big press is going to create an onslaught of traffic and produce as many leads as it will distractions. Thus, a marketer must have a filter for discerning the inbound traffic it generates. Second, big press has limited space and many concepts and subject matters to cover; it's going to be competitive, with longer lead times. Introducing a company's thought leadership and market approach takes more time than it does to escalate a campaign with the national Tier 1s in particular. It's important in planning to have a rational time horizon. And finally, to be successful with the top media, the data and logic must be there to validate the vision or solution that is being presented.
To combat the time horizon on marketers seeking Tier 1 as their primary PR focus, anthonyBarnum typically recommends a PR campaign integrate both trade and national media from inception for multiple reasons: 1) Nail down the particular processes between the PR team, the internal marketing team and the executive spokesperson within the company; 2) Refine the voice of the company and spokesperson within the media; 3) Garner ROI from the campaign while moving through the longer-lead process of engagement with the national media.
anthonyBarnum undertakes a specific method to determine what facets of a company's thought leadership will likely translate into national media coverage, and we have enormous experience and case studies to reference for both hardy trade and national media coverage. Companies should not feel boxed in by a trade-only strategy and allow the campaign to incorporate national media elements, just as Tier 1 seekers should incorporate trade to bridge the gap in coverage.