The goal of contact center technology is to try and resolve the customer's inquiry before the guest reaches an agent, to reduce incoming calls each agent receives.
Tim Eyre, CMO, Aceyus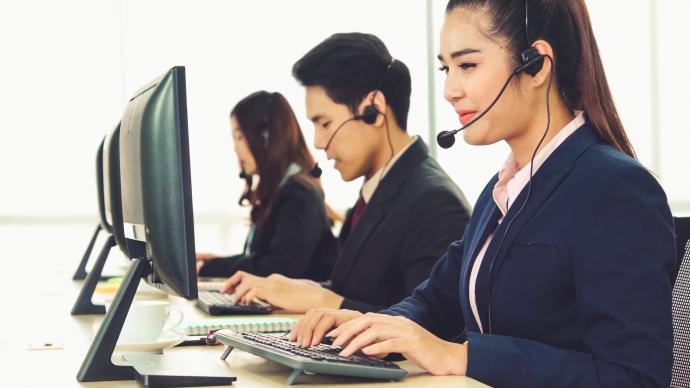 The pandemic's economic toll on businesses across the country, combined with the challenges arising from the transition to remote work, has forced many contact centers to lay off hundreds of employees or close their doors for good. For example, a contact center company with offices in San Antonio, TX, laid off 245 employees and closed one of its contact centers. The reason being cited as an unexpected loss of business.
When America's major hotel chains shuttered operations for multiple months at the height of the pandemic, the contact center agents who were lucky enough to retain their jobs during the pandemic were sent home to work remotely. This caused the volume of calls to skyrocket while agents were trying to meet the high demand of calls with subpar functionality. This perfect storm created unprecedented disruptions to contact center operations.
The industry has continued to struggle to rebound. The current hiring surge and "Great Resignation" have prompted a nationwide decrease in staff as many employees have left the industry. This lack of staff has caused hotel contact centers to be inundated with higher call volumes, longer call wait times, and consistent demand that agents are trying their hardest to meet. With limited agents and outdated technology, it is nearly impossible to keep up with daily calls and guest interactions, causing the quality of customer experience (CX) to plummet.
To keep up with the changing times, businesses need to utilize technology management solutions that provide advanced digital opportunities for contact center agents to regain the loyalty of their guests. Agents have the data analysis tools to provide the efficient and quality customer service the hospitality industry is known for while indirectly improving the ROI.
Below are the key goals of using strategic tech platforms in hospitality contact centers:
Improved agent experience
Decreased call wait times
Reduced call abandon rates
Expedited responses to reservation changes, which guests are consistently modifying as COVID-19 restrictions fluctuate
Streamlined day-to-day operations to adapt to the labor shortage
Enhanced call quality and customer experience
Future-proofed functionality
Having the proper solutions ensures that the only tools an agent needs to do their job are laptops and internet connections. Additionally, contact center managers can monitor operations in real-time, whether working remotely or in a physical contact center. Digital tools and dashboard visualizations help teams keep up with demand and streamline day-to-day operations, allowing agents to resolve requests and concerns more efficiently to improve the customer's experience.
The goal of contact center technology is to try and resolve the customer's inquiry before the guest reaches an agent, to reduce incoming calls each agent receives. Visibility gives agents valuable insights into customer journeys and where their queries originated. For example, hotel guests will usually reach an agent through various channels, such as website chat, social media, and voice-to-text communication. The contact center agent can pull up these communications to better prepare them for interaction with the guest to efficiently address their needs without having them reexplain their request or concern.
The technology can field customer inquiries through self-help navigation, advanced chatbots, and interactive voice response systems powered by artificial intelligence. Agents now have the time to devote to guest requests that require human interaction, which is an optimal capability when working during a staffing shortage. Contact center solutions also offer data collection and analysis so managers can review agent behavior to ensure quality service is being provided to customers and see where there may be opportunities for improvement in the system.
To tie this all together, it is essential to note that the overarching theme of the challenges faced by the hospitality industry over the past year is that companies across every sector are becoming more and more reliant upon technology. By adapting to the changing role technology plays in contact centers, businesses can expect to see an uptick in quality customer service and experience and an increased interest in contact center jobs as the agent experience increases and becomes more streamlined thanks to technological advantages that are available.
About the Author
Tim Eyre is the Chief Marketing Officer at Aceyus. As CMO, his key focus is to represent the voice of the Aceyus customer, identify hidden opportunities for new messaging, and lead internal Product, Sales and Marketing teams in providing actionable solutions for Aceyus customers. A former VP of Red Ventures and Workfront, Tim has a proven track record in creating innovative marketing strategies that fuel new business growth for B2B SaaS companies, making him uniquely suited to drive customer acquisition and retention strategy for Aceyus. His success in the B2B marketing space earned him the CXO of the Year Award in 2016, highlighting his ability to propel organizations forward in engagement, loyalty, and new business growth.
— See more at: https://hospitalitytech.com/leveraging-advanced-technology-diminish-pandemics-impact-americas-contact-centers