Marketing executives are increasingly seeking more organic traffic as their analytics are revealing it produces (in many cases) higher quality leads. While marketers do see PR as a method that will add momentum to their efforts, they often have concerns about under-performance and time horizons to ROI.
Marketers' toolboxes are filled with great tactical approaches to drive leads to sales – recurring content campaigns, social media, webinars, tradeshow appearances, email campaigns and paid content placement all deliver results. However, many organizations in complex market segments are seeing the effectiveness of their efforts decline. One reason may be that these tactics are at a saturation-level of prevalence. Not only are marketers brilliant at executing these tactics, often their competitors are too.
Marketers have two options:
Continue to invest in more marketing technology to maximize and up outcomes.
Add in new elements designed to bring the market to the product.
Most likely, it makes sense to do both.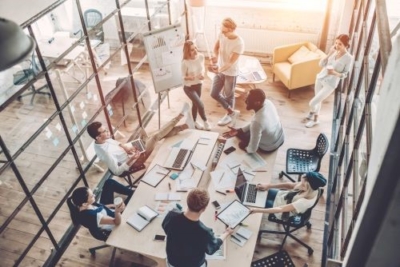 PR should be one of those new elements, but it should embody a more efficient and higher production campaign. Spending $10,000 or more per month for opportunistic placements and undefined ROI is entirely inefficient. There is another way to drive organic traffic – leveraging PR with more precision in terms of investment-to-results.
The Elements of Organic Traffic-Driving PR
Not all PR is the same, and it's common for other forms to be practiced more often than those that produce the most organic traffic opportunity.
The cornerstones of PR that drive organic traffic include:
Product thought leadership that hones in on and addresses market pain-points and inefficiencies centrally important to target personas is significantly more likely to intersect with audiences' priorities versus news releases as the primary vehicle.
Earned media stories in aligned outlets that drive the narrative versus opportunistic or tangential placements connect better with audiences and deliver stronger SEO.
Saturation-level deep canvassing and cadence of the message through earned media has a greater impact than sporadic placements. Marketers need to see a flow of three to seven trade-to-persona and national media placements per month for the ultimate impression.
The reason that PR is not associated as closely with driving organic traffic is because campaigns rarely deliver a combination of the above components. Furthermore, there is a lack of expectation that a PR campaign can deliver this combination of outcomes within a palatable budget that can be resourced.
The Solution
anthonyBarnum leverages a set of analytics to help marketers see ROI based on campaign investment. We implement a methodology designed to create results that integrate all three of the above components within budgetary frameworks aligned with the needs of high-growth innovation companies. anthonyBarnum's approach is about engineering the campaign from day one to produce results that drive organic traffic and maximize ROI-to-budget based on data.
Yes, PR can light organic traffic on fire. However, the campaign needs to do much more than announce products or awards. It must fuse the most advanced forms of public relations to genuinely drive meaningful outcomes.