Implementing a social media strategy and establishing regular posting cadence is an excellent way to grow followers and engage with a company's target audience. However, it's impossible to know the actual impact of social media marketing efforts without first stopping to examine the metrics driving a company's bottom line.
The only way to ensure a social media strategy's efficacy is to track key performance indicators, which are measurable values representing essential campaign milestones. By identifying the right KPIs, it's possible to monitor important campaign data in real-time and, if needed, modify to improve success. Failure to identify and track KPIs makes it impossible to understand a company's social media presence fully, so improvements simply can't be made effectively.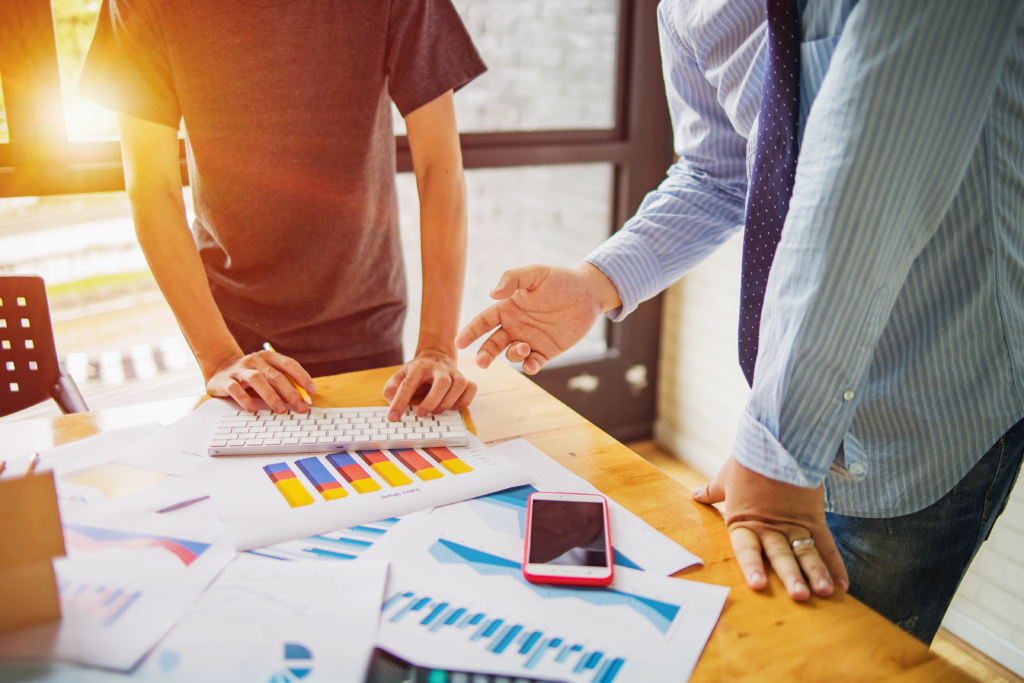 There are scores of KPIs that can be used to measure the various portions of a company's performance and choosing the right ones can be overwhelming. Here are four tips for identifying and measuring B2B social media metrics:
Revisit the business plan
Tracking social media success requires first identifying and separating what is possible from what is needed. Before defining KPIs, it's helpful to revisit the marketing plan and reaffirm its objectives. This ensures the content being tracked is helping the company connect with its target audiences. While social content should be more engaging and informative than a sales pitch, of course, the content should harken back to those inflection pain-points and concepts that are drivers of revenue conversion.
Then, with a vision for the content, the social media goals shaping the KPIs should look like demand generation marketing objectives:
Boost brand awareness
Increase conversions and leads
Drive growth and revenue
Utilize hard and soft KPIs
The metrics a company uses will vary depending on its specific objectives. That said, it is best to analyze both hard and soft KPIs. For example, calculating the number of leads or scores toward a warm lead that a social media campaign generates is a hard KPI, but measuring the general brand effectiveness of an awareness campaign is a much softer KPI. No matter which is chosen, attributing a dollar amount through a lead score will help marketers fully understand how the campaign is affecting its pipeline and bottom line.
Focus on driving growth and revenue
A top goal for many companies is to drive growth and revenue. That's why tracking the percentage of marketing-qualified leads generated from social media is usually the best way to validate success. Some B2B marketers are still wary of using social media as a primary marketing tool because they believe it would be too difficult to measure ROI. However, with the right parameters and software for tracking in place, it is possible to follow a lead from the moment they interact with a social media post, to when they visit the company website and eventually when a sale is made. Running an advanced CRM platform with even a basic marketing automation system can capture this and supply powerful insights that reveal how effective each social media campaign is in an economic formula.
Invest in a social media management platform
As social media continues to grow in significance, deciding on KPIs and reviewing analytics can quickly turn into a full-time job. Investing in a social media management platform can help companies simplify operations and build more meaningful relationships with target audiences. Monitoring social communications and analytics allows marketers to see how their target audience responds to concepts, and how they view the company through customer reviews, blog posts and mentions. Utilizing this type of tool also streamlines data and helps to prevent common errors that can misrepresent numbers when working with several data sets across multiple platforms.
Most marketers recognize the importance of a CRM and marketing automation tool, but there is additional value that can emerge when those tools are used in conjunction with a social media management platform. Combining these three tools will give marketers a greater understanding of how their target audience feels about specific products, promotional tactics and the company's overall relationship with them, which will aid in the development of an approach to gain similar leads in the future.
It's important to review a social media marketing plan regularly to make modifications. However, it's impossible to know what needs to be revised if data on current campaign performance is not available.  Defining and tracking social media KPIs and the resulting metrics attached to them allows companies to seamlessly build a more comprehensive understanding of when the content is hitting targets with precision.