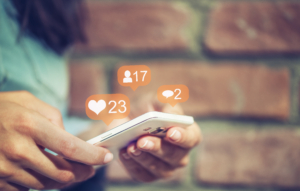 Social media has become an essential component of most B2B marketing strategies. In fact, the average B2B company is on six social media networks, and 80 percent of B2B marketers have a social media strategy, according to the 2017 B2B Content Marketing Benchmarks, Budgets, and Trends—North America report.
Today's over-saturated social media landscape makes it difficult for brands to stand out. If a company's message doesn't cut through the social media noise to reach its target audience, it is guaranteed to miss out on critical prospects.
This is where paid social advertising comes in. Most social media platforms have instituted a "pay-to-play" algorithm that provides extremely limited organic reach – driving the need for paid tactics. Here are four tips for developing a social media advertising strategy that gets results:
Get Specific with Targeting
Companies choose to advertise on social media because they can target their intended audience precisely, yet more broadly than most other marketing avenues. Social media platforms retain a wealth of user data, which is why targeting options can extend beyond general demographical and geographical data to include specific interests, behavior and connection-based methods.
The more focused the targeting, the greater the chance a company has of connecting with its target audience. Highly targeted advertising allows companies to focus specifically on positioning their message for the people who matter most to their bottom line.
Identify the Right Platform
It may be tempting to spread the advertising budget across multiple social media networks, but this isn't typically the most effective strategy. Instead, take the time to recognize and weigh the pros and cons of each channel's advertising capabilities (targeting options, cost, etc.) before investing money.
Platform selection will differ from company to company, but generally it will fall between LinkedIn, Facebook and Twitter. It's important to keep the company's target audience in mind when researching advertising options. Knowing where they spend their time on social media is crucial.
Once the research has been completed and the options have been narrowed down, begin testing a few platforms to find the option that works best for the company.
Establish the Right Ad Category
Identifying the right platform is only part of the decision-making process. Next, its time to determine which ad type will be the most effective. Each type of ad is intended to encourage a specific response from the target audience (awareness, engagement, conversions, etc.). It's vital that the type of ad be linked to the company's social media goals.
Let Organic Posts Shape Ad Content
In the final stages of a social promotion, crafting the ad content is, perhaps, the most significant step. Afterall, the language of the ad is ultimately what will get the audience's attention and push them to take action.
When thinking about what type of language to include, marketers should examine which parts of their organic content perform the best. Identifying posts that already generate positive interest from the target audience will help the ad campaign deliver better results.
When conducted effectively, advertising on social media can boost brand visibility by positioning a company's content in front of a larger pool of their target audience, ultimately converting prospects into leads and leads into clients or customers.