Business-to-business companies have long been under the illusion that social media simply isn't serious enough to effectively communicate their complex, multifaceted brand messaging. This may have been true when social media was in its infancy and the only users were tech-savvy twenty-somethings. But, in the current digital age, your audience is on social media and it takes the right strategy to target them.
Although they have been slower to catch on, 83 percent of North American B2B marketers now use social media, making it the most commonly used B2B marketing tactic in 2017. Despite a growing number of B2Bs embracing social media, there are still many common mistakes and missed opportunities that exist.
anthonyBarnum has helped numerous midmarket B2B companies develop tactical social media strategies that seamlessly convey complex messaging, build ecosystems that engage customers and industry influencers, and amplify demand generation. To help your B2B company find its footing and thrive in the current state of social media marketing, here are four fundamental concepts for success: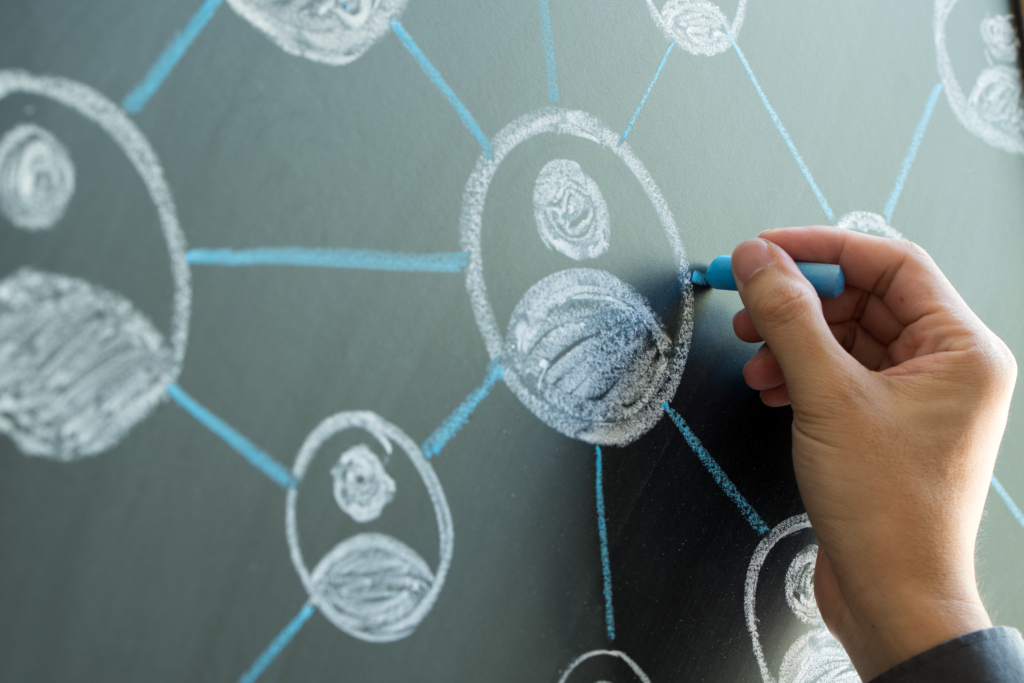 Know your target audience
Before producing content, take the time to recognize how, when and why your target audience is using social media. It is also important to determine their preferred platform so that your approach can be focused and directed.
Create a strong brand identity
When people see your posts on social networks, do they know it's you?
Establishing a unique brand identity and voice on social media is essential for success. Distinguishing your brand's authentic personality is the most crucial part of your strategy because it functions as the foundation for your future content. Inconsistencies in taglines and graphics should be avoided – they can sabotage your entire social strategy, which is why every tweet, post and share across your platforms should speak seamlessly to your audience.
Outline your KPIs
The only way to ensure that your social media strategy is working is to track key performance indicators, which are measurable values representing important campaign milestones. With the right KPIs in place, you can monitor important campaign data in real-time and, if needed, modify to improve success.
The metrics you use will vary depending on your specific objectives. That said, it is best to analyze both hard and soft KPIs. For example, calculating the number of leads a social media campaign generates is a hard KPI, but measuring the effectiveness of an awareness campaign would be a much softer KPI. No matter what you choose to track, attributing a dollar amount to each KPI will help you fully understand how the campaign is affecting your bottom line.
Invest in advertising
Most social media platforms have instituted a "pay-to-play" algorithm that provides extremely limited organic reach – driving the need for paid tactics. This means that brands jumping into the social space today are at a considerable disadvantage when implementing only organic engagement.
Companies choose to advertise on social media because they can precisely target their intended audience in a wider variety of ways than most other advertising avenues. Social media platforms retain a wealth of user data, which is why targeting options can extend beyond general demographic and geographic data to include specific interests, behavior and connection-based methods.
This form of advertising allows you to focus specifically on getting your message in front of the people who matter most to your company's bottom line. In fact, social media expenditures in the U.S. are forecasted to reach over $15 billion in 2018 and are projected to grow even more in years to come.
In today's digital landscape, your business won't be able to compete without a solidly defined social media strategy.