In the age of the internet-driven, 24-hour news cycle, the way companies generate new leads and assist potential customers along the buyer's journey has changed considerably. The proliferation of social media and blogs makes it possible for anyone with an internet connection to call themselves a content creator. So, how can businesses communicate their core messaging most effectively in today's crowded media landscape?
Content marketing is still the way forward, but only if companies are creating visible material. To be visible, it must be published in either trade or national media publications and subsequently seen by potential customers. This is why content marketing is most effective when rolled out in conjunction with a strong public relations strategy.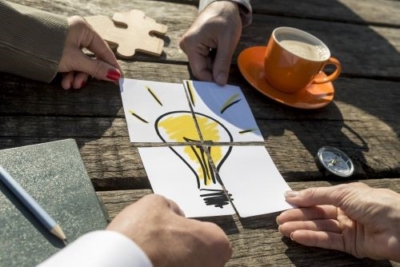 Both content marketing and PR initiatives can make the difference between negative and positive outcomes on their own, but by combining the two, marketers can truly lead the industry conversation. Here are five reasons why:
Deliver a consistent message
A company's branded communications should be aligned across all mediums to maximize and reinforce its value proposition, identity and personality. When PR and content marketing efforts complement each other, the company is likely to deliver a clearer and more direct brand message to its target audience.
Educate key audiences
A key purpose of PR is to inform a company's audience about what makes its offering unique. After all, a brand can't start a conversation if its target audience isn't even aware it exists. Combining PR with content marketing allows businesses to assist and inform their audience as they look to help them solve their problems. Through a steady stream of content shared appropriately, marketers and PR professionals can clearly communicate in-depth insights into how a company can help address its target audience's pain points.
Develop strong media relationships
Journalists are more willing to connect with companies who share well-written content that resonates and applies to their beat. Building a mutually beneficial relationship with key journalists and editors is one of the most important aspects of PR. By combining PR and content marketing, PR professionals can put more impactful content in front of journalists when it matters most.
Reach the target audience
Publishing content without the right amplification strategy is ineffective. PR can be used to precisely target a company's audience and make its content more likely to reach and impact them. This happens most effectively through a PR professional's ability to pinpoint relevant and hard-hitting subject matter tailored per audience vertical. This doesn't just garner generic visibility, but positions a company in a more strategic, opportune way for meaningful momentum.
Become a thought leader
Thought leadership is the pinnacle of marketing and a perfect example of why the connection between PR and content marketing is so critical. Establishing a thought leadership presence and sustaining it requires a deep understanding of the media environment, subject matters that are important to the target audience, and pristine media relations etiquette – all of which can be achieved through an integrated approach to PR and content marketing.
Combining content marketing with PR is one of the most effective ways to thrive in a progressively congested digital space. When properly executed, the power of this relationship can give companies unrivaled marketing potential that yields undeniably stronger results.