Business continues to move forward as administrations change, policies shift, regulations transform and breakthroughs in science, research and engineering steadily reshape industries. News that is informative and helps business make decisions requires more than a headline — it takes experts.
Being positioned as an expert and offering these insights is not only a strong way to build brand value and promote differentiation, it is also beneficial to an industry, and an ecosystem of interconnected people and organizations. Often experts, or organizations comprised of experts, short-sell the value of their unique insights and experience, not realizing the media, their sectors and communities are highly engaged and in dire need of perspective.
There are a limited number of people with the experience and careers who can provide the relevant context to some of business' most critical issues. Reporters need experts to shape for them the trends that are emerging, the tangential issues and the fall-out of change. Moving from a concept, for example, of a new regulation, through to identification of its key impacts requires an individual with a thorough understanding of the regulation, as well as the area it transforms.
Policy, regulatory and even technological change, often leads in its wake unknown liabilities, risks and new processes that require either more funding to implement and monitor, or new opportunities for those businesses offering solutions and/or products. Distilling that down is essential to business leaders who are relying on their favorite national or trade media outlets to give them perspective.
No single company or segment of business shapes a sector; it takes experts across a spectrum to analyze the full picture. And, it's within thought leadership communications where experts can pass knowledge and information to the wider stakeholder audiences to forward transformation. In this process, they are also building on the authenticity and credibility of their brands.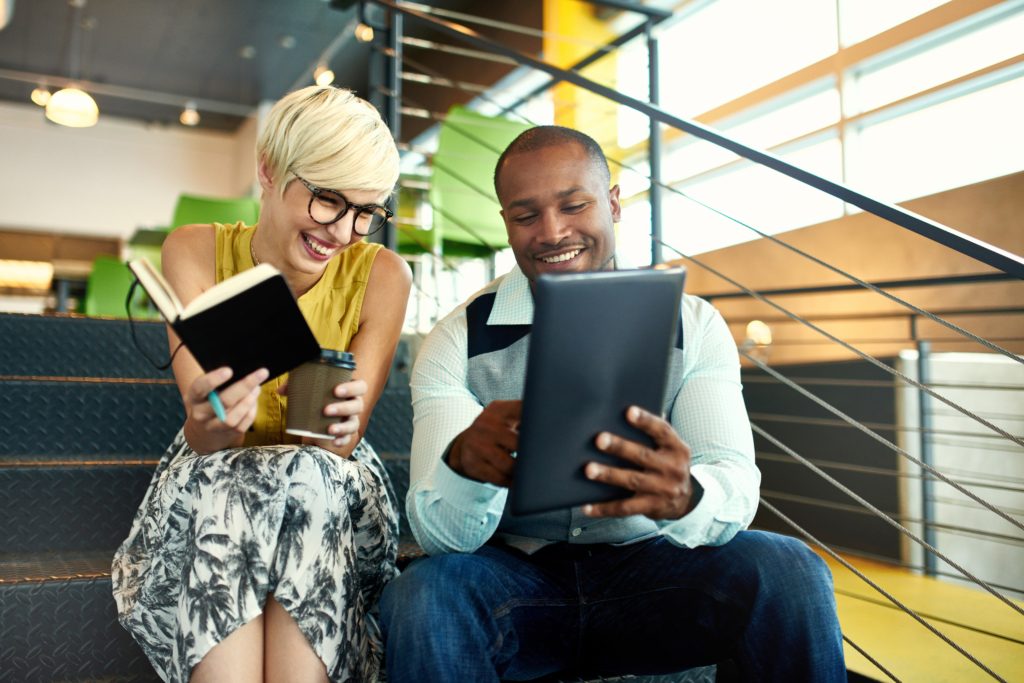 There are often numerous layers to consider within an issue. Quick sound bites or breaking news headlines only offer the fuel for a deeper conversation.
Questions are everywhere, every day:
How will the expansion of a border wall impact water rights?
How will IoT change distributed energy consumption from consumers?
How can landfills be leveraged to produce energy?
How do new immigration policies impact the human resource strategies of global companies serving a global economy?
Businesses are constantly changing, by continually responding to shifting demand, creating solutions across previously disconnected markets, or wrestling with unexpected or new issues – and that highlights their acute need for experts who understand both the nuances and strategically critical effects of very specific, complicated markets.
There are no slow news days in an increasingly global world interconnected by information and social media. And, regardless of the headline, business keeps interpreting impact and pushing forward to create new opportunities. Through thought leadership, businesses are, in essence, collaborating within a vast collective of ideas.
Thought leadership has never been just about marketing. It has never been equivalent to advertising, and it's not just a brand-building tactic for lead generation; it's the next level. Thought leadership in public relations, owned media and social media driven by a desire for a company to contribute to their industry and to inform, will not only succeed in building the brand, it will connect stakeholders and influence their perceptions. When thought leadership is viewed as a strategy for informing, analyzing and advancing, it brings value to more than the company or expert—it delivers value to the entire ecosystem engaged in the issue.
Companies comprised of experts – and many are – should embrace the power and importance of their experts as thought leaders in complex matters to not only build the brand and reputation of an organization, but to advance their entire industry.