Executive marketers depend on software that tracks critical metrics every day. They need to gauge campaign response, pipeline and statistical progress toward outcomes of their own efforts. As highly analytical decision-makers, they want to apply the same methods to evaluating their PR firm.
For some marketers, evaluating case studies and the depth of experience within a trade segment or category of media is the number one priority in selecting a PR firm. While an understanding of a sector can be important, it can also leave other essential criteria unevaluated. It's important to unpack client case studies to understand their true ROI and look at other factors with as much – if not more – weight.
Here are three ways to take a closer look:
1) Budget to Results. All case studies of value need to be evaluated within budget frameworks. Public relations is delivered within the context of time toward objectives. Let's say a marketer loves one case study and it required 70 hours per month of time, along with the corresponding budget. Meanwhile the marketer's actual budget is approximately half the size. Do the results really add up? A compelling case study may show impressive cadence of earned media but the real question is, at what cost? If there are 20 placements in one year at 70 hours per month, the value may not justify the cost. As the old saying goes – ask for and compare apples to apples.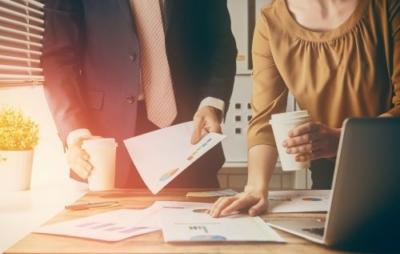 2) Media Cadence. Multiple case studies should be assessed for their cadence of media results. Instead of simply looking at the volume of results, evaluate the time to results from the commencement of media outreach. Also, factor in whether the results are news driven versus thought leadership driven. If a marketer is seeking a thought leadership campaign, they should request contextualized case studies that highlight thought leadership separate from news. Not all PR firms focus on thought leadership; it's a specialization. To be even more specific, request case studies that do not count or include wire distribution pickup.
Metrics related to the time of initial and ongoing ROI should not be difficult concepts to a PR firm. If working with companies sharing relevant dynamics, these metrics should be quickly set forth for the marketing executive to evaluate as part of the process.
3) Degree of Message Depth.
With the two above boxes checked, marketing execs need to evaluate the most important elements — the degree of intent and message resonance within case study coverage. Too often PR campaigns lean heavily on opportunistic strategies. This can lead to results that don't deliver a meaningful impact. Instead of glazing over circulation numbers or impressive logos, dig deeper to review the content to see how aggressively and how often the real driving message permeates. Remember during the evaluation process that quality of coverage – placements that deliver messaging priorities – far outweigh sheer quantity that may be off-topic or lack relevancy. Yes, a certain amount of "superficial" traction happens as part of an ongoing PR campaign, but the goal is for meaningful coverage to be prominent and greatly outweigh lighter pieces.
While a case study targeting a similar industry may be compelling, there are deeper factors to consider. Often 'relationships' with the 'right' media can seem like an indicator of future productive results, but case studies that contextualize budget, cadence and depth of message are more significant indicators of success.
The actual campaign outcomes for a PR firm should be within a framework that isn't only industry, sector or trade-environment specific, but based on methods and experience that consistently deliver value.