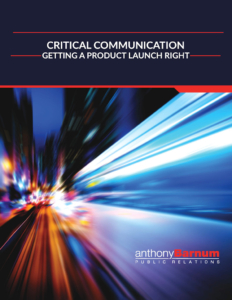 Midmarket B2B companies launch thousands of products each year – and most fail. Here's how to leverage resources, amplify messages and accelerate growth at your next rollout.
A recent survey identified effectively launching new products or services as the top priority for midmarket businesses in 23 countries. That's not surprising, as 66 percent of new products fail within two years, Fast Company reports, and a startling 96 percent of all innovations fail to return their cost of capital.
Product launches can fail for a wide variety of reasons. Sometimes, a product is not technically ready for launch, so it's shot down by reviewers and the public (Microsoft Vista). Other times, a company will struggle with an uncommitted salesforce, a slow distribution channel or an overly heavy initial investment in development that left no budget for marketing the launch.
More articles are available on our ePapers page.
Contact us for more information on how your organization can benefit from high-impact public relations and social media.
515 S Capital of Texas Hwy, Suite 240, Austin, Texas 78746 — 1-512-329-5670 – info@anthonybarnum.com