We often look for talented new members to join our anthonyBarnum team. Whether it's an intern or account supervisor position, I'm always looking for similar traits when reviewing resumes– eagerness to become a part of our company, excitement to learn new things and the ability to think practically and creatively.
There are a few things that make a candidate stand out from the crowd – in both good and bad ways. Here are a few tips for cutting through the stack of resumes and becoming an ideal candidate.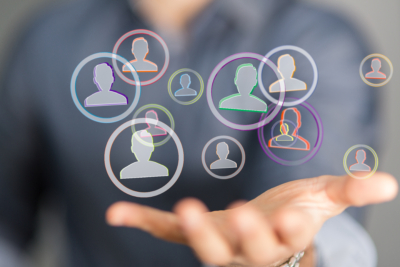 Include a cover letter
This one seems extremely obvious, but many qualified applicants apply to jobs without including a cover letter. We don't need too much information in the letter (don't simply paraphrase your resume) but share a little bit of background on yourself and why you think you are a fit for the position. Include relevant tasks you owned at your last position, or at least the ones most relevant to anthonyBarnum. Two or three paragraphs is plenty – a cover letter that is too long can be harmful. Overall, a cover letter is a must, particularly when applying to a communications position.
Google us
It's always disheartening to have a great conversation with a candidate and mention something about myself that is easily visible on my LinkedIn or aB bio on our site, only to have them seem surprised by it. Please review my bio again a few minutes before talking to me or anyone else on our team for subsequent phone interviews. I love when an interviewee mentions something casually about my past on the call, such as knowing that I started my PR career in New York or where I went to school.
Also, please avoid asking questions we answer on our website (especially on our homepage)!
Share details in your resume
While some of the specific items on a PR executive's resume are self-explanatory (such as pitching the media), if anything needs a bit more detail, please include that information. Use bullets to explain tasks fully and include positive results. The more we can read into your resume and analyze your past work, the better.
Plan questions in advance
Take some time to review our website and the job listing in detail to plan out specific questions to ask during the call. There's a good chance we might answer some of your questions in the initial conversation but think about what interests you about our organization and clients. The basic 'what's the typical day like?' question doesn't give much explanation as every day is different in most PR firms, and it's hard to label what defines "typical" in most industries. Think about a question that will give you more depth into our firm such as how we measure success, a favorite campaign that I've worked on, growth plans, team bonding activities and other personalized thoughts.
Communicate from your computer
Sending emails from your phone can be obvious due to change in font size and style or the telltale sign— a signature line that says 'sent from my iPhone.' If you are applying for a job, you should take the communication seriously. Wait until you get home to correspond on notes pertaining to the interview, particularly if they aren't time relevant. Sending a note from your phone gives a much more casual impression and you want to show your most formal self to a potential new employer, especially during the interview process.
Next steps
We want to talk to candidates who see themselves as part of anthonyBarnum and want to join our team (as opposed to those who applied half-heartedly via Indeed.com). Show us your initiative by directly asking on the phone about next steps. If our team mentions we will have an update within two weeks' time and you don't hear back from us, please follow up! We want to hear time-appropriate follow-up requests from candidates who want to be here. Showing a strong understanding of the follow-up process tells us that you recognize what should be included in that note and would be comfortable following up with media regularly on behalf of anthonyBarnum clients.
We are always excited when it's time to hire a new employee at anthonyBarnum. We never know who we will find, and what type of new dynamic our office will receive from the collaborative nature of a new team member. Everyone brings unique background and expertise to the strength of the firm. These tips will hopefully help the right candidate stand out above the crowd and do just that.