anthonyBarnum is excited to be sponsoring the 2017 Marcum MicroCap Conference in New York City June 15 – 16. Why this event? anthonyBarnum has extensive experience and a unique methodology for high-growth companies in the mid-market. We specialize in collaborating with the executive and marketing leaders of these companies to transform their public relations, social media and owned content into a strategy that positions their leadership in expertise, services or products, and business.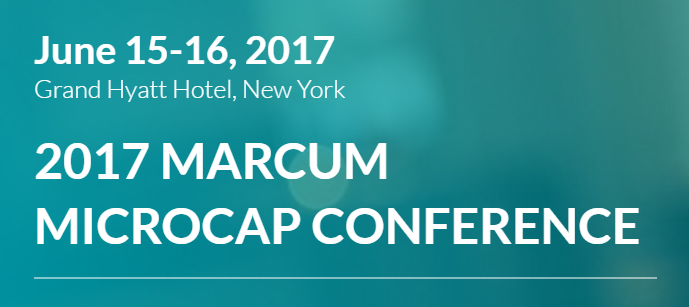 Many of today's high-growth, mid-market companies are innovating and taking leadership positions within their markets, but their external earned, social and owned media does not capture consistently these critical differentiators in the market. As companies on a global stage, its increasingly critical to their market position.
While many public companies retain investor relations teams, and have world-class marketing executives, the demands on marketing are vast and varied. Many of these high-growth, innovative companies seek to communicate with greater depth to their target customers, partners and other stakeholders.
anthonyBarnum brings a very different set of skills. As a firm, our versatile and experienced teams create and deploy ROI-driven leadership campaigns. We synthesize the marketing, brand and external communication priorities of an organization and align it directly with integrated PR, social media and owned content strategies.
We understand the robustness of cadence in the media required to make an impact; our team can translate thought leadership from concept to social media; and we have experience working with both companies going public and those already public.
Mid-market companies are innovating in sectors where anthonyBarnum has meaningful experience: technology, HR services, professional services and health care. On behalf of our clients, we are creating and driving campaigns designed to influence how decision-makers and stakeholders understand their markets. We are crafting thought leadership concepts, articulating differentiated services and products, and strategizing with some of the most advanced and visionary leaders in business today.
anthonyBarnum is excited to meet the companies attending the Marcum MicroCap Conference. We want to understand executive's vision and challenges, and we are looking forward to the many important relationships we will form.
We invite attendees to make a note of our booth located in front of the Imperial meeting room, or reach out to us in advance to schedule a one-on-one conversation. We look forward to discussing how your vision and brand can expand through public relations, social media and owned content.