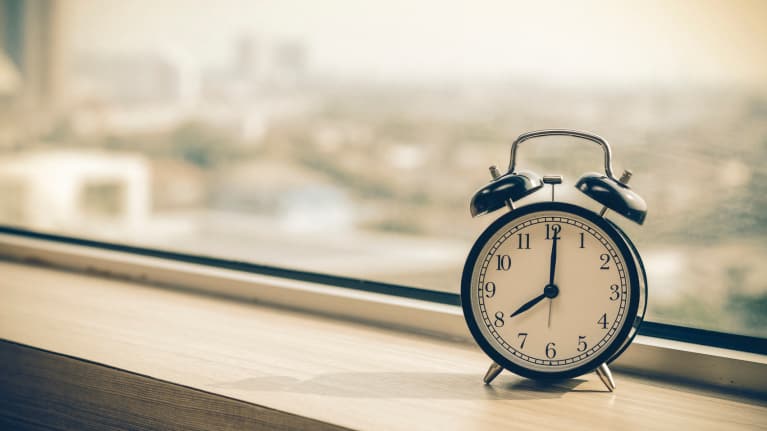 Reclassified workers might be tempted to underreport hours worked
By Allen Smith, J.D.
Oct 3, 2016
Faced with the competing pressures of getting work done and managing labor costs, individual managers might encourage newly reclassified nonexempt employees to not report all of their work hours, even if corporate policy and the law say otherwise, said Brett Coburn, an attorney with Alston & Bird in Atlanta.
And even if rogue managers aren't to blame for off-the-clock work, reclassified employees who are told they must complete their work within certain time periods, such as 40 hours in a week, might be tempted to not report all hours worked to avoid discipline for being inefficient.
Formerly exempt employees reclassified as nonexempt because of the overtime rule will undergo "a significant culture shift," Coburn said. "Both the employees and their managers will be used to working as many hours as it takes to get the job done, without regard to how additional work might impact compensation or labor costs."
Reclassified employees will have to adjust to punching a clock and paying attention to their hours each day. Their managers will have to "play a much more active role in managing employee schedules," he noted," to make sure that all of the work gets done in a cost-effective way and within budget."
'Be Realistic'
Newly reclassified employees often bristle at the possibility of being disciplined if they don't complete the same amount of work in a shorter period of time.
While employees ultimately may be held accountable for not completing assigned work by a specified time, "employers must also be realistic in their expectations about how long certain work should take," said Jim Swartz, an attorney with Polsinelli in Atlanta. "Employers that grossly underestimate the time it takes to complete work run the risk of inadvertently encouraging off-the-clock work or harming employee morale."
As for employees, he added, "often the greatest challenge of a reclassification is changing the mindset and practices of employees who are used to doing their jobs without worrying about tracking their working time."
Workload vs. Performance Issue
The inability to complete all work within a timeframe is an issue employees should discuss with management, said Catherine Wells, an attorney with Chiesa, Shahinian & Giantomasi PC in West Orange, N.J. The employer may have delegated too much work or an employee may not be up to the task of performing the work in that timeframe. "Each situation has to be analyzed on a case-by-case basis to determine whether it is a performance issue or a workload issue," she said.
Newly nonexempt employees chafe at being treated as hourly employees and perhaps are not accustomed to being judged based on their efficiency in how they get their jobs done, noted Paul DeCamp, an attorney with Jackson Lewis in Reston, Va., and former administrator of the Wage and Hour Division.
"For those employees, especially the ones who find themselves less able to get the work completed in the amount of time the employer designates for the work, there may be a perception that it is better for them to work off the clock than to be revealed to be a poor performer now that time has become a relevant metric," he noted. If the relationship with those employees ultimately sours, they may turn around and assert a Fair Labor Standards Act claim for off-the-clock work.
"Underreporting hours worked is a method of falsely claiming to be more efficient in one's work than one really is," DeCamp said. "and employees have no right to be untruthful about job performance."
Recommended Steps
The risk of off-the-clock claims is greater than it was 10 years ago, according to Clyde Jacob, an attorney with Coats Rose PC in New Orleans. "The DOL's enforcement activity and the plaintiffs' bar legal actions are more prolific than ever," he said.
Employers can take steps to minimize their exposure to off-the-clock claims:
Start tracking hours and productivity now rather than waiting until the Dec. 1 effective date of the overtime rule, recommended Wendy Stryker, an attorney with Frankfurt Kurnit Klein & Selz in New York City. That way companies "can make well-reasoned business decisions on whether they would be better off paying overtime or raising salaries and reclassifying eligible workers as exempt."
Put "strong and clear policies in place, and even have on the timesheets or computer screen a statement that all hours must be accurately recorded and that no manager has the authority to suggest otherwise," said Robert Boonin, an attorney with Dykema in Ann Arbor, Mich., and Detroit, and immediate past chair of the Wage and Hour Defense Institute, a network of wage and hour lawyers. "They can also have formal appeal procedures for employees to promptly complain if they believe that they have not been properly paid for all hours worked," he said.
Train employees and managers about how work time will be recorded and what constitutes work time. "Certain practices will have to change," Boonin noted. "Managers will have to resist sending out e-mails after work hours, so that employees aren't tempted to respond and thereby slip into work status. Managers should also challenge employees who are sending in work after hours without recording the work time."
Discipline employees who fail to accurately record their hours of work, up to and including termination, noted Amy Traub, an attorney with BakerHostetler in New York City. She also recommended disciplining managers who encourage off-the-clock work.
Implement mechanisms to identify off-the-clock work and correct it, Coburn said. Employees might review time cards each week and acknowledge that they have accurately reported all of their hours. Employers might compare time records with employee computer log-in records, building access records or e-mail access by employees.