High-growth innovation companies often have seismic news they are seeking to get out to their target markets. Strategic acquisitions, significant funding rounds, and product breakthroughs are some examples of key news that can lead to significant coverage. And it seems so easy – hire a PR firm, get a release written, and get it out the door. While it's possible to turn around a press release draft very quickly, there are important best practices to follow that will maximize your press release's results.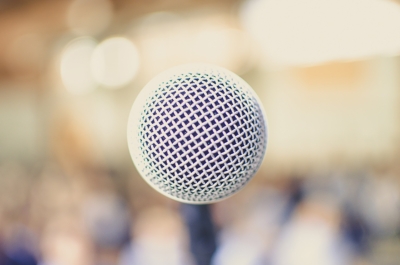 These are the top five things we're constantly counseling clients about in relation to their upcoming press releases:
1. Construction of the narrative
Every major announcement is part of the company's larger vision for its industry and market. Transactional releases need more than the bare bones of dollar amounts and parties involved. They need to position the trajectory of the company and the importance of the inflection point in context of the company's overarching strategy. The narrative needs to be the fiber that weaves the transaction or event together to demonstrate its meaning – and the increased value inherent to the company because of the event.
2. Approvals take a minute
There are always stakeholders involved in a press release – whether it's the board, the private equity firm, the CEO, or others. It's rare when a press release can be drafted, approved, and distributed without the review and input by multiple parties. When thinking about the timing of distributing a press release, it's important to build in approval processes. The best high-profile press releases are going to have external quotes.
3. Wires don't equal coverage
Once a press release is finalized, it hits the wire – standby for the media to call up for comment! Not so fast, and not so much anymore. This dynamic is no longer applicable to most privately held innovation companies. Back in the day, (late '90s and early 2000s), it was more common for a newswire distribution to trigger an assigned beat reporter to cover it. However, with fewer beat reporters and more freelancers, mass utilization of wires, and myriads of advanced tech companies, wires are not drivers of earned media coverage. Outreach directly to reporters is the path for coverage, and that outreach can be an uphill battle for innovation companies with minimal name recognition.
4. Precise media list building
Flooding media with announcements that are irrelevant to their domain is not only embarrassing for the company, but also does not amount to meaningful results. Given the limitations inherent to wires, a well-crafted media list is going to be key to success. This sounds a lot easier than it is to create! Prior to a press release being distributed, PR professionals must comb through large media databases to craft lists down to the contact level, and vet the heck out of it to make sure each is as relevant as possible. Reporters want to receive relevant news – contacts that have not been thoroughly analyzed and included for outreach leave opportunities on the table. Conversely, hastily compiled, inept media lists can burn bridges with important outlets.
5. Warm up the media
The news environment has been in transition for several years, and certain trends were accelerated by the pandemic's WFH push. Using embargos, providing a press release to a reporter prior to release to give them the ability to write a story before anyone else, has dramatically decreased in popularity as a tool. With fewer reporters in general, embargos are not the drivers of coverage they once were. The bigger challenge for most innovation companies is going to be whether their name recognition and credibility are enough for reporters to pay attention to their announcements. Therefore, anthonyBarnum strongly recommends a thought leader driven warm up strategy several weeks in advance of a press release, if possible.
anthonyBarnum's case studies on press release results demonstrate dramatic correlations between increased levels of coverage by strategically important media targets following an in-depth product thought leadership campaign that systematically first introduces the innovation, differentiation, and the critical pain-points solved by a platform.
Marketing executives at innovation companies can reap a great deal of reward from their major news announcements by engaging with a PR strategy as far in advance as possible. While it's not always feasible to be working two months prior to a major announcement, key pieces of a press release cannot be skimped on. At anthonyBarnum, our approach is to work quickly to build a strong platform for releases to optimize the outcomes – and ultimately align with marketing objectives.
Looking for more tips on utilizing PR to drive explosive coverage in 2021? Check out our on-demand webinar, PR for 2021.