VOL. 46 | NO. 22 | Friday, June 3, 2022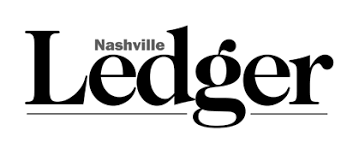 Cedar Gate Technologies and Vanderbilt Health have been named as recipients of the KLAS Research Points of Light Award for improving the health and financial outcomes of expectant teachers and their babies on the Metro Nashville Public Schools health plan.
The Points of Light Award celebrates success stories – or points of light – from payers, providers and health care technology companies that work collaboratively to align care delivery with health plan sponsor initiatives to reduce inefficiencies and improve the patient experience.
"We are honored to be recognized for excellence with our partner Vanderbilt Health and their client, Metro Nashville Public Schools," says Cedar Gate CEO, David B. Snow, Jr. "Our technology and services platform are purpose-built to support bundled payments, and every payment model our clients encounter as they assume financial risk in health care benefits and care management.
"We look forward to supporting Vanderbilt Health's continuing success with Metro Nashville Public Schools and its expansion into additional specialties, employers and regions of the country."
Before implementing Vanderbilt's MyMaternityHealth bundle program, rising neonatal costs threatened employee health and the sustainability of benefits at MNPS. Vanderbilt Health's Employer Solutions team built and designed a system leveraging Cedar Gate's advanced value-based care platform.
See more at: http://www.tnledger.com/editorial/article.aspx?id=154012