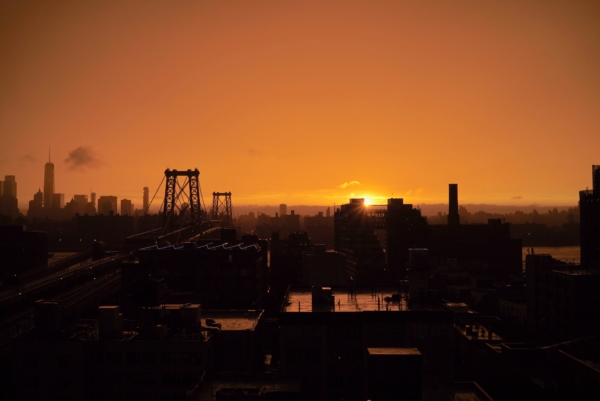 There is no way to hit rewind. The pandemic has waned, but its impact is scattered across industries and technology. We saw accelerations in the adoption of technology, such as virtual collaboration, e-commerce, and e-learning. We saw healthcare technology advance as providers look to rebound and reposition from the burdensome costs and resource strains of COVID-19.
Many questions remain about the collective future – including how WFH, business travel, and shifting demographics in the workforce will impact industries long term. In the midst of the disruption, innovation companies have continued advancing AI, automation, and machine learning.  
Marketing in B2B has changed a bit too. Zoom fatigue has set in and, for some, virtual interactions will be deprioritized rolling out of the pandemic. Social media shows little growth in the U.S. since 2019, and B2B marketers are doing less of it. 
Behind the pandemic-wash of the last year, many advanced innovation technology companies have continued their march forward and are anxious to communicate how their platforms are bringing forward a new generation of advancement. AI, machine learning, and automation are evolving to dramatically increase efficiency within a growing number of business segments. Productivity across a myriad of complex industries is poised to increase as the promise of many advanced technologies begins to take shape. 
So, in the post-pandemic world, what should executive marketers understand about PR?  Here are some of the trends we're observing right now:
Audiences are ready for new thought leadership.
For much of 2020 and early 2021, all types of media have been focused on the impact of the pandemic on their industries. Thus, a lot of coverage has reflected a priority to understand and manage the fall-out. With this chapter coming to a close, the national, vertical and trade media are looking to now understand how advances in technology are transformational for their audiences. It's time to move briskly into new thought leadership and position for new trends. 
Tying technology differentiation to how industries are surviving and thriving post-pandemic.
Like many of us, reporters are willing to explore new concepts altogether. As we enter the half-way point of the year, a big theme is how the pandemic rearranged industries and economies. There is deep interest in how these impacts will play out as industries readjust and move forward. Big questions remain about accelerations of industries, and those that may face a far longer recovery. Tying technology differentiation within this narrative can pay-off in a big way. 
B2B buyers are ready to invest in stability. 
Advanced forms of technology were already beginning to offer unprecedented increases in the efficiency of processes to drive productivity – and profitability – gains. The growing maturity of narrow AI, the accessibility of automation, and specific B2B problems-solved through targeted advancements and dramatic streamlining – are ready for adoption. With the pandemic out of the way, markets are recovering and B2B buyers have increasing confidence in some areas of stability. For marketers, this means that now is the time for more aggressive PR campaigns designed to communicate the differentiation of their product platforms and what exactly all this innovation can do. 
Innovation companies will turn up the marketing and PR heat.
Innovation companies, advancing their products and loaded with funding or recovery, are themselves moving out of uncertainty and recognizing the race to own categories and differentiation is well underway. As a result, expect innovation companies and competitors to turn up the heat of their marketing and PR in the bottom half of 2021. 
We're in the midst of two currents that are colliding—the advancement of technologies that have long held promise, but are now delivering for their markets, and the massive shift out of the pandemic. There is an expectation and mood of innovation and recovery. For marketers, it's time to double-down on their efforts and dive into the differentiation, recognition, and awareness inherent to a high-cadence PR campaign.