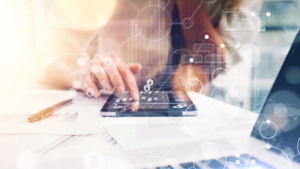 Social media moves at a rapid pace and is easy to access … which means brands are constantly on the brink of a crisis. It only takes one post to have a major impact on reputation, so companies need to be cautious of who creates and shares content, and what kind of content is being distributed.
Here are eight ways for brands to stay on top of their social media accounts, as well as limit the damage in the event that someone uses the wrong hashtag, says something negative, posts inaccurate information or any of the other multiple mistakes that can occur when you are working in the world of social media:
Be prepared. According to a report by a top employment law firm, less than one-third of employers offer training on how to use social media responsibly. Executive leaders need to guide their employees on how they should – and shouldn't – represent their brand via social media channels.
Plan in advance. Always draft posts ahead of time. Figure out the consistency of posts. Be sure to include a balance of relevant industry topics, promotional posts and company culture postings. Learn best practices for timing and content in anthonyBarnum's ePaper.
Review, review, review. Reviewing all content prior to posting is essential. Always have at least two to three people review posts for context, accuracy and clarity.
Check after posting. If the content is consistent, then it's easier to spot when something is off or incorrectly posted. Companies won't know there's a mistake if they're not checking what was scheduled to post.
Companies should have strong pre-crisis and crisis plans in place. This type of planning includes making sure that your team is properly communicating internally, as well as externally, too.
Offer a remedy. Even if the problem can't be immediately fixed, explain what steps are being taken to resolve the conflict.
Apologize quickly and sincerely. Depending on the severity of the post mistake, either immediately delete the post or publish the official response to the same social channel on which the situation arose.
Address offline. While it's important to keep your audience abreast of developments, sometimes taking the conversation with offended parties directly offline is the best route to take for addressing the issue.
Social media can either turn people away from your brand or inspire them to want to learn more about what it is that you offer and represent. Maintaining an active social media presence is time-consuming, though, well worth the commitment for brand awareness.