An organization might have a firm grasp of the types of stories and news they should share with their social media followers, but if they aren't posting them at the right times, their target audience may never be fully engaged.
So, what are the best days and times for companies to post on social media? That's a question many marketers have spent time researching and analyzing. Here are some general rules to follow for optimized readership.
B2B vs. B2C
For B2B organizations, the highest engagement timeframe tends to fall during regular business hours when clients are at their desk and checking social media sporadically throughout the day. Weekend and evening social media posts are a better fit for consumer brands, particularly when a post can be timed with a major event that brings people online, such as those Tweeting during an award show, Super Bowl, etc.
Important Messages Out Early
When a company has exciting news to share, getting it out midmorning on a Monday will capture a wide, captive audience. Alternatively, if a press release is being sent out or a major announcement is being made, don't forget to schedule the related social media posts to coincide with the news.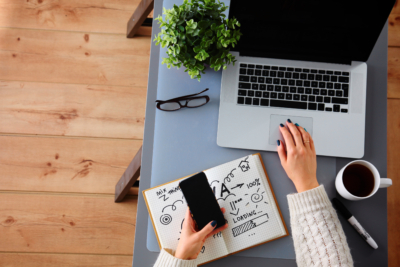 Facebook and LinkedIn Traffic Timing
Research has shown that Facebook traffic is highest in the morning and the early afternoon. Consider connecting with the audience over their first cup of coffee or after their lunch break before jumping back into their daily office tasks.
LinkedIn hours tend to stretch a bit beyond the typical business day. Posts that go up anytime between 7 a.m. and 6 p.m. will reach the majority of audiences.
Dead Weekends
Weekdays after 10 p.m. and any time during the weekend is the least optimal time for B2B organizations to send out social media posts. Their ideal audience is not regularly reviewing their social media, and the posts that do go out during slower hours can easily get lost when current customers or potential new clients eventually check their accounts.
Importance of Real Time
Twitter and Instagram are both ideal for real-time posts. If there is a late-night event that will affect a business or its clients, say an update from a prime-time political debate, post about it as it's happening. This allows the business to be part of the ongoing live conversation and bridge those crucial social media connections.
Holidays Done Right
While there's no need to celebrate every holiday on the calendar, customers do appreciate a post on major holidays, especially on Facebook since it's a more personal social media channel. It doesn't matter what day of the week July 4th, Christmas Day or New Year's Day might fall, a business should include a short, brief and professional holiday message to their followers.
When used effectively, social media is a powerful and inexpensive marketing tool that allows companies to connect to their audience personally. Knowing just a few tips on optimal timing and bandwidth can ensure a company's message receives maximum engagement.