Marketing communication professionals spend a good portion of their workday developing content that addresses the need, concern or interest of a target audience. NCI – as I like to call it – informs the blogs, digital and social content, bylined articles, op-eds, etc., intended to elicit a behavioral response or desired action.
While this messaging approach is key, what many innovative companies neglect to consider while developing their content is the importance of building trust. This includes trust with clients, current and prospective customers, primary stakeholders and the media. In many ways, trust should be the primary driver for any company looking to make an impact with its content marketing strategy.
A vital element of trust building through B2B-focused content is creating dependable and valuable experiences. Content marketers must be familiar with their target audiences (including customers and relevant national and trade media) and what they require. When the point of decision making arrives in the customer journey or editorial decision-making process, B2B organizations should want the quickest and deepest possible acceptance of their value proposition. Every piece of content created should not only reflect a company's focus on winning trust, but also on providing moments of truth – where and when their audiences are paying attention.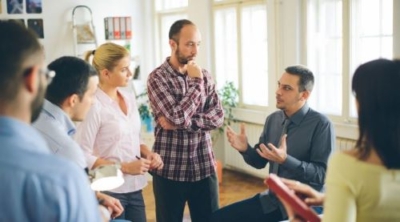 At anthonyBarnum, we've worked with dozens of companies to develop content that not only builds trust with customers and targeted media, but also supports their overarching business objectives. Here are five priorities to consider when developing a content strategy.
Consistency
Providing consistent and reliable information (data and expertise in the name of trust building) goes a long way towards future commercial return. Put simply, it's not only about addressing the larger front-and-center topics or issues that influence immediate action or behavioral change, but about the little things – tips, tricks, industry insight, etc. – that repeatedly deliver reliability and credibility over time.
Personalization
Trust accumulated as personal value is delivered without having to ask for it – when the audience segments feel like they are understood and engaged. Audiences can be divided into two personas: those a company is targeting as customers and those that will tell their story and share their content with relevant audiences. Make sure to identify each persona in order to pinpoint the information that should be infused into content.
Brand Voice
Content should utilize a consistent brand voice to build and maintain trust. Tone can change based on the message a company is delivering – professional, confident, outspoken – but an ever-changing brand voice will confuse customer prospects and media, making it difficult to connect. Lastly, to elicit a meaningful level of trust within content, the brand voice must be aware of and responsive to what happened before and what will happen after interaction with a target audience.
Statistics
Statistics are an effective way to add credibility to content and build trust along the way, but only if they come from a credible source. There's a rash of unsourced stats in content, especially in that directed at the media. It's essential to make sure stats come from a cited source – one that's easy to locate online for verification. Nothing is a bigger trust breaker than incorrect, unreliable or fabricated statistics.
Influencers
Unquestionably, it carries more weight to have a credible third-party expert building trust with a target audience rather than a content marketer shouting from the rooftop. Pursue influencers who are recognized and respected as thought leaders in their field. Content co-created with an authentic influencer can build an impactful level of trust.
Content marketing is not a quick fix but a long-term approach to help a company increase the trust level of their audiences to their brand. Once their trust has been gained, they are likely to engage and eventually become loyal supporters of the business.