Brisk news cycles, POTUS on Twitter, brands increasingly taking powerful political and social stands, and sensational revelations of all kinds in the headlines made reading the morning paper a jarring experience in 2018. Unfortunately, the worst of these trends isn't likely to abate in the new year.
Marketers, trying to build their brands in complex innovation markets, may feel overwhelmed with how to penetrate these wild news cycles with their messages.
Here are the top 5 things we think marketers should know about earned media in 2019.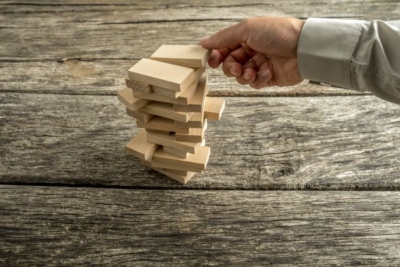 #1 Relevant media are not saturated. Despite an overall noisy mainstream news environment, the specific audiences marketers are seeking to reach will remain receptive. Meaning, the segments of the media that focus on business, industry and innovation continue to need insights. While 2019 will be a loud one, there is still room to convey messages and plenty of opportunities to provide news and perspectives.
#2 Unravel the nuance of innovation. From the distributed energy grid to transportation or from health care analytics to cybersecurity – industries are shifting rapidly with more innovative and efficient solutions. We remain in a time where many sectors are still adopting and investigating advanced technology solutions to increase productivity and enhance outcomes. In some segments, the media and target audiences are just beginning to learn how new solutions can strengthen their markets. For marketers, there is a gap of nuance related to innovation to fill that is a strategic opportunity.
#3 Competitors are funded. With all of the shifts in technologies across a myriad of industries, there are new categories that are poised to emerge with more velocity in 2019. A banner year for VC funding in 2018 means companies are going to ramp up marketing and work to redefine categories to their advantage. Marketers need to keep their eyes and ears on the competition and take advantage of any market-niches that gain momentum as a result of collective new marketing spend, as well as create their own strategies to out-position in their market.
#4 Continue to exercise some emotional intelligence. Welcome to the 2020 race for president….in Q1 2019. The election cycle is beginning, even as we are still trying to sort out the last one. It's important to be timely should a product or sector intersect with politically charged issues, but also be extremely mindful of presenting facts and data versus opinions. The same applies for natural disasters, social movements and new societal issues which intersect with product offerings— emotionally intelligent responses and data are great tools when surrounded by landmines.
#5 PR is going up in value. In a competitive environment, where pipeline building through content is commonplace, PR in the form of earned media is only becoming more embraced as a strategy. Not only does news coverage drive credibility and build SEO, it's also increasingly valued for its ability to drive leads into the pipeline and to reframe entire categories. Given the competition fueled by record VC funding and an increasing need for nuanced and complex messages, marketers need the edge of PR to complete their strategic objectives.
There are many game-changing advancements at hand across numerous sectors for 2019. It's important to create an advantage by proactively defining the innovation.